A recent survey has revealed a shocking 40 per cent of Kiwi companies have no diversity policy in place when it comes to recruitment.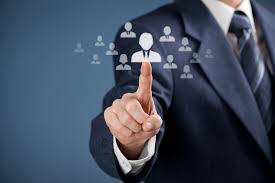 Diversity is an important issue for HR professionals all over the world but it seems some Kiwi companies are falling behind after a recent study revealed 40 per cent of New Zealand employers have no set policy in place when it comes to recruitment.
"Clearly we still need to have conversations around diversity – after all not only are we yet to achieve real workplace diversity but a significant number of employers either don't have a diversity policy in place for recruitment, or don't know if they have one," says
Jason Walker
, managing director of
Hays
New Zealand.
Conducted by the recruitment giant, the study revealed that just 37 per cent of Kiwi companies have a diversity policy in place for hiring new staff – of those, 39 per cent said they were either unsure or absolutely certain the system wasn't adhered to.
A further 23 per cent of respondents admitted they were unsure if a policy even existed at all.
"Despite all the talk, genuine workplace diversity won't be achieved if organisations can't even take the matter seriously enough to put a policy in place then educate hiring managers about it and its practical application," said Walker.
Michael Stevens is the man behind leading diversity accreditation Rainbow Tick – he told HRM that there would be repercussions for employers that failed to tackle the issue.
"If I had one message for employers that aren't focusing on diversity and inclusion, it is that you are making a mistake," he warned.
"You need to understand that the world has changed and to get the best results for your company you need to embrace the widest possible range of people and opportunities that they bring into your organisation and you'll do that by paying attention to the issues of diversity and inclusion."
The Hays survey was also able to twist the HR knife a little further after it was revealed our Aussie neighbours are outperforming New Zealand companies.
In Australia, 52 per cent of organisations have a diversity policy in place for hiring new staff and, of these, only 32 per cent don't know if it is adhered to or admit that it is generally not adhered to.
Auckland-based Stevens said the recruitment process was one of the integral ways in which HR professionals could work to create a diverse and inclusive workplace.
"HR professionals can improve in this area by being aware of the obstacles that might be sitting within processes and within organisations to stop people from diverse backgrounds entering those organisations," he told HRM.
Recent stories:
How to silence HR cynics
$50K fine following workplace fall
Should you discipline employees for being tired?