A bottling company which is a subsidiary of Coca-Cola Co has agreed to change its hiring policy and pay US$475,000 to settle claims that it discriminated against female job candidates.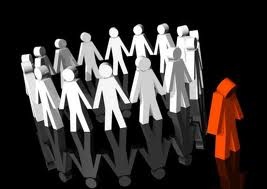 A company that failed to hire about 1,300 qualified female job applicants will pay US$475,000 and rewrite its hiring policy to settle the discrimination claim.
Law360 reported that Coca-Cola Co subsidiary, Great Plains Coca-Cola Bottling, allegedly turned down female candidates for roles in merchandising, driving, production and its warehouse.
It will now make job offers as they become available to more than 100 women, according to the US Department of Labour's Office of Federal Contract Compliance Programs.
Program director Patricia A Shiu said in a statement that a 21
st
century workforce could not be built by "leaving more than half our people behind".
"It is past time for employers to recognise that skills, not sex, should be the determining factor in who gets the job."
A Coca-Cola spokesman told Law360 in a statement that the company and its subsidiaries fully cooperated in resolving the review and entered into the settlement on behalf of Great Plains "as an efficient and cost-effective resolution of the OFCCP's review."
The settlement was reportedly reached after a year and a half of negotiations and stems from a two-year Department of Labour investigation into the company's hiring practices, which began mid-2007.
According to the department, it found that female applicants at the company's Oklahoma City facility were less likely to be hired than similarly situated male applicants, Law360 reported.
The company will change its policies, practices and procedures for recruiting, tracking and hiring applicants for the bottling and distribution facility positions as part of the settlement, including making its application process entirely electronic.