The Association of Salaried Medical Specialists says District Health Boards have double standards when it comes to salary.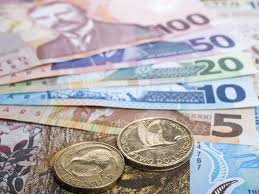 Union officials have accused District Health Boards of pay hypocrisy after it was revealed top execs have enjoyed a much steeper salary increase than that of doctors and dentists.

"Once again we're seeing that the level of pay rises being handed to the people running our public hospitals is out of sync with what is being offered to those doing front line clinical and other work," said Ian Powell, executive director of the Association of Salaried Medical Specialists (ASMS).

"They really need to think about the message they're sending by doing this," he added.
Powell made the comments following a recent State Services Commission report which estimated DHB chief executives received remuneration packages 2.8 percent higher, on average, last financial year compared to the preceding year.

ASMS said its own analysis found exec salaries had increased by 2.2 per cent from June 2015 to June 2016, excluding end-of-contract payments. It also noted that chief executive salaries appear to have increased by an average of 20.6 per cent from June 2010 to June 2015.

"Meanwhile, they are insisting in collective agreement negotiations that the staff they employ accept a one per cent pay rise in the first year," said Powell. "That's their financial parameters for the rest of the workforce but obviously it doesn't apply to them."

Powell warned that it was a "dangerous message" for DHBs to be sending employees, particularly when many are under increasing pressure as a result of staffing shortages and resource constraints.

Racheal Bruce, a representative for the Ministry of Health, told HRM that each district health board sets the remuneration of its own chief executive and said the boards must seek the State Services Commissioner's agreement to their decision.