Now could be the perfect time to take the next step in your career path as new figures show demand for HR staff in New Zealand is increasing.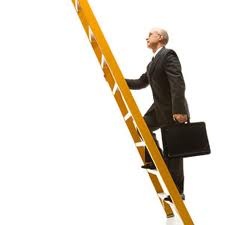 Demand for HR professionals in New Zealand is growing as latest figures show an increase of 9% in job ads in the first six months of the year compared with the same period last year.
The latest data from SEEK reveals the first half of 2015 has delivered a total of 130,000 new jobs, which is not only great news for the country but also for any HR professional considering their next step in their career.
The Banking and Finance Industry experienced the biggest growth, with a 33% increase in the number of jobs advertised in January to June. This growth has been driven by a mix of frontline staff roles and more specialised roles, with these five sectors experiencing the biggest increases:
1. Banking Retail and Branch Staff – 101%
2. Financial planners – 92%
3. Compliance and Risk Managers and Analyst roles – 71%
4. Mortgage Lenders/Advisers – 44%
5. Banking Management roles – 39%
Sarah Macartney, SEEK Corporate Communications Manager, noted how impressive this growth is across a range of industries given the current volatility in economic indicators.
"New Zealanders are hearing a lot of 'declines', 'reductions' and 'drops' at the moment but pleasingly this isn't in relation to jobs. The latest data released by SEEK noted that majority of industries have experienced some growth over the first six months of 2015, when compared to the same period last year".
"No one industry is driving this growth showing great employment prospects for people with a range of skills and experience. And of those that have seen a decline in new job ads, 75 per cent of these are by five per cent or less."
The other top five industries with the biggest gains in job ads were Design and Architecture, with an increase of 29%, Advertising, Arts and Media with an increase of 22% and Legal grew by 20% year on year.
The SEEK New Job Ad Index has reported that for the first five months of 2015 Auckland was the key source of growth in new job ads in New Zealand when defined by location. However, June data showed that it was the regions outside of Auckland that performed the most strongly.
"Most recently we have seen growth in new job ads been driven beyond the Bombays, with Healthcare and Medical and Trades and Services opportunities looking strong," notes Ms Macartney.
"This could be good news for those Aucklanders seeking more affordable housing options in the regions of New Zealand – there could be a new career to match the new address".
Trade Me
also experienced in an increase in job listings, with over 58,000 listings onsite between April and June, up more than 5 per cent on the second quarter of last year, Head of
Trade Me
Jobs Peter Osborne said.
"Overall we've seen some nice pockets of growth across the country. This is heartening given the economic tailwinds of recent quarters have slowed to a breeze."