Malaysia Airlines staff will soon find out whether they still have a job following the company's significant restructure.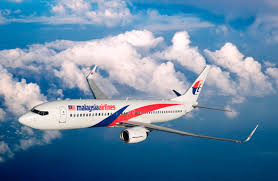 D-Day has been set for employees of Malaysia Airlines (MAS) to accept the new terms and conditions of its re-employment and termination scheme.
Letters of employment and termination will be couriered to Malaysia Airlines' staff members' residential addresses next week.
Half of the letters will be terminating the employment of staff members at MAS.
​
The other half will either be an offer to join MAS Bhd – the restructured company - or an invitation letter to report to the Corporate Development Centre (CDC), The Star Online has reported.
It is believed that the employees will have a week to accept the terms of employment with the airline.
The restructuring comes after newly appointed chief executive Christoph Mueller, formerly of Aer Lingus, announced earlier this month that the 20,000-strong workforce would be slashed by 6000 staff, as earlier proposed.
Last Wednesday, MAS announced the resignation of Dr Hugh Dunleavy, the director of commercial, effective 31 August. He had joined MAS in January 2012. A successor is being sought, but in the interim, Mueller will also take over the responsibilities as chief commercial officer from June 1.
Mueller said the airline is "suffering badly from a heavily damaged brand reputation" in key markets with many people avoiding the carrier because "they are frightened".
Last year, the airline posted a 305.7m ringgit (over SGD$113m) loss in the April-June quarter following the March 8 disappearance of flight MH370 with 239 passengers and crew aboard.
In July, 298 passengers and crew on board a Malaysia Airlines jetliner died when it was shot down over a war-torn eastern Ukraine.
In August last year, the company was removed from the Malaysian stock exchange and taken completely under the government's wing, before a takeover by the Government of Malaysia's strategic investment fund Khazanah Nasional Bhd in March.