HR educator suggests rewarding employees for ideas that help reduce your organisation's carbon footprint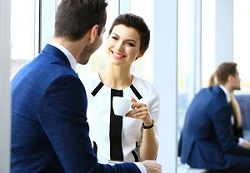 Organisations looking to cut their carbon footprints should consider running an internal competition – that's the advice from one HR educator who says the initiative could also improve engagement.
"Give people the opportunity to put forward their ideas and it'll benefit everyone involved," says people-management specialist Karen Gately.
"You'll end up with all of these new ideas but it'll also be an opportunity for people to build cross-departmental teams, to collaborate with others, to learn more about thinking strategically and even to hone their presentation skills – there are so many things people can learn from that kind of initiative."
Gately says employers should also consider tying the competition to some sort of reward or bursary.
"You can offer a project grant to the best one so it can be fully investigated and implemented within the business," she tells HRD. "You can also link it to your reward and recognition program or your development programs to get employees excited about it and participating."
While an in-house competition could help boost employee skills, Gately says it could also increase engagement among the workforce – particularly millennials.
"Millennials have a strong focus on things like the culture of the organisation but that's not just about work-life experiences – it's also about how the organisation impacts the community and gets involved with broader global issues like sustainability."
One 2015 study found that 42 per cent of employees want to work for an organisation that has a positive impact on the world – that figure jumps to 62 per cent for millennials.
"If employers want to attract the best and the brightest then they need to present themselves as having a desirable culture," says Gately. "Many employees are now demanding a culture that cares about the environment."
Related stories:
Is your employer brand putting you at risk?
Funding available for green employers