The Employment Relations Authority has sided with a company which fired an employee who swore at his supervisor and refused to wear safety gear.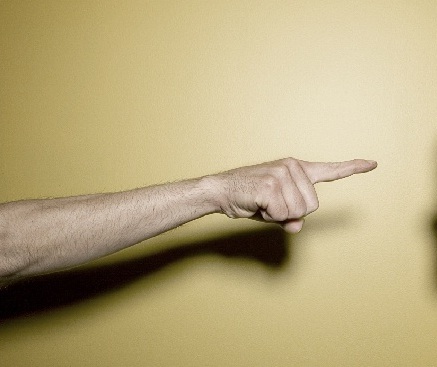 A worker has been ordered to pay his former employer $1,000 towards legal costs after his application for unfair dismissal failed.

Craig Hall worked for A Step Up Joinery in Dunedin and was fired for repeatedly refusing to wear safety glasses while operating machinery and for using "offensive, abusive and threatening language" towards his supervisor, company director Neil Rutherford.

On 15 May, 2012, Rutherford reminded Hall several times to wear safety glasses, but Hall said he did not see the need to use them and that they were uncomfortable.

Rutherford bought new glasses for Hall which had wider arms to cut down on discomfort, but three days later, he again had to remind Hall to wear them.

He provided Hall with yet another style of glasses which were designed to minimise lens fogging or vision restrictions but on 25 May, he saw Hall operating machinery without safety glasses.

He told Hall that wearing glasses was mandatory and "not up for discussion" and that he could face disciplinary action if he refused to wear the protective equipment.

The authority heard that Hall's response was, "Well you will have to give me warnings and fire me – I will not wear them".

Later that day, Rutherford gave Hall a verbal warning that if he operated the machinery without eye protection again, he would face disciplinary action.

On 20 June, Rutherford again told Hall to put on the safety glasses and Hall responded by yelling obscenities at him and telling him to "f*** off".

When Rutherford told Hall that he was suspended without pay for two days, after which there would be a meeting to discuss the issue, Hall replied with, "Get f*****, I quit" and other expletives.

At the meeting, Hall explained that he didn't consider his language to be insulting abusive and threatening and that he could not wear the safety glasses because they caused him pain and migraines and they fogged up and he was afraid of losing a finger.

Rutherford considered the explanations but fired Hall for serious misconduct.

Hall took his case to the ERA, claiming he was singled out and intimidated by Rutherford for not wearing the glasses.

But authority member Christine Hickey found that Hall's actions were blameworthy and Rutherford was justified in sacking him.

She also pointed out several areas where Hall contravened his employment agreement and said his actions amounted to "a destruction of the trust and confidence Mr Rutherford required".