Want to make sure you have an engaged workforce? One gaming company is offering its workers a great incentive to quit if they're unhappy, leaving behind those who love the job.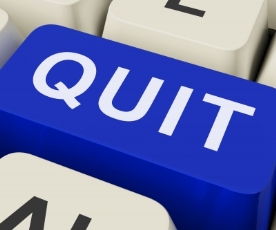 Gaming company Riot Games wants to make sure that its workers are happy in their jobs – so much so, that it offers them up to US$25,000 to quit, even if they've just been hired.
CEO Brandon Beck and president Marc Merrill came up with the program, called Queue Dodge, which allows any newly hired employee in North America who decides to quit within 60 days of starting to be paid 10% of their salary, up to $25,000.
In a blog post announcing the roll-out of Queue Dodge, the company explained that while it wasn't trying to push people out or "dare them to leave", it wanted to provide a "well-lit, safe exit path".
It said that employees who turned out to be a mismatch for the company's culture would be doing themselves and the business a disservice by hanging on for the paycheck.
"Rather than allow mismatches to fester, we want to resolve them quickly. This is good for the company, and good for the professional," the post said.
Riot Games has more than 800 staff worldwide, but Queue Dodge only applies to North American employees at the moment.
It's not the first company to offer workers money to quit.
Online retailer Zappos offers new recruits US$2,000 to leave after their first week of training and the offer stands until the end of the fourth week.
In a blog post, the business said that less than one per cent of employees ended up taking the offer.
Amazon
also has a program called Pay to Quit, where warehouse workers are initially offered US$2,000 to leave and the amount increases by $1,000 annually until it reaches $5,000.
Do you think offering an incentive to quit is a good idea? Why/why not?
Related articles:
Cultivate culture by...paying new employees to leave?