Health and Safety failings have resulted in a company being fined $35,000 and a further $15,000 in reparations.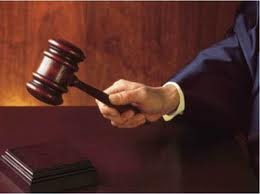 An indoor rock climbing company has been fined $35,000 after an accident that left a 15-year-old boy with serious leg and foot injuries.
Vertical Assault Limited, based in Turangi, was sentenced in the Taupo District Court on one charge brought by the Ministry's Health and Safety Group under the Health and Safety Employment Act.
On 21 October last year, the victim – who was part of a group of family and friends at the climbing wall – was being assisted on a descent by a 14-year-old friend and fell 15 metres. He broke his right tibia and fractured his left heel bone. He subsequently underwent several surgeries and had to have metal pins inserted in both legs.
"Although this party had been briefed by staff on how to assist each other, some of the participants told our investigators the briefing was inconsistent and confusing," Keith Stewart, Chief Investigations Inspector said.
"Vertical Assault did not have a policy to ensure there was a proper staff-to-climber ratio which made it difficult to adequately supervise belayers and climbers. They also did not ensure that spectators and people waiting to climb were managed so that staff could clearly see people in the climbing area."
Along with the fine, the company is also required to pay $15,000 in reparations to the victim.