A Wellington court case involving an employee who allegedly swindled $1.4 million from her employer now hinges on what she believed she was entitled to do. Could clearer employee policies have helped the employer's case?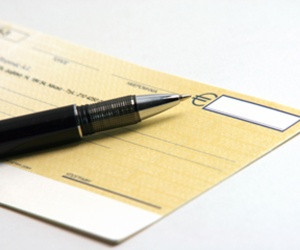 A trial involving an employee who used company cheques to reimburse herself for business expenses has reached its closing stages after four weeks.

The case surrounds Suzanne Marie Davies, 60, who has pleaded not guilty to 300 charges of dishonesty and one of failing to deal with funds as required; the total involved is $1.4 million.

Davies stands accused by her former employer, Tawa Plumbing Warehouse (which trades as Zip Plumbing) of using its cheques to make payments to herself. In her defence Davies says she believed that she was entitled to do so in reimbursement for payments she made on behalf of the company using her personal credit card.
The prosecutor noted that Davies had worked for the company at a high level of trust for 23 years but said that the jury should only consider whether she believed that she was entitled to make the payments and to disregard any comments the defendant made regarding her employment with the company.
With the case resting on the action of an employee who says they believe that they had implied authority to take action with company funds, it highlights the importance of clear and updated company policies. While the outcome of this case is yet to be seen, any ambiguity would have been removed if clear policies on the use of company funds were in place which may have avoided the issue entirely.