A new survey shows Christchurch businesses are the most confident in the country when it comes to taking risks – and it seems to be paying off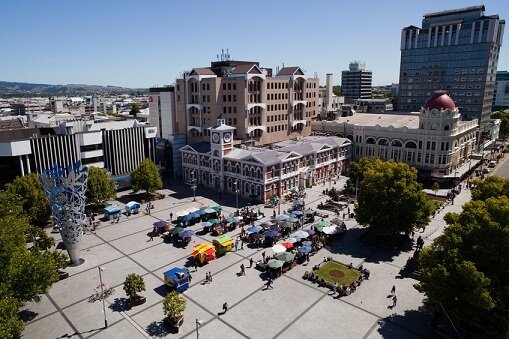 Christchurch businesses have faced their fair share of adversity over the years but it's done nothing to dampen their innovative spirit – that's the suggestion from one new study, which shows the city is more willing to take risks than anywhere else in New Zealand.
A survey commissioned by insurance firm Suncorp New Zealand collected responses from hundreds of business across the country to find out what's important to them, what might be holding them back, how they feel about risk, and how they see their businesses evolving over the next five years.
When it came to risk, Christchurch leads the pack as three quarters of survey respondents from the region said they have taken medium to very large risks when making business decisions in the past – that's more than 20 per cent higher than the rest of New Zealand.
Cantabrians have also demonstrated a higher level of sophistication when it comes to risk mitigation strategies, with 89 per cent agreeing that assessing future trends and risks can keep a company ahead of its competitors compared to 68 per cent nationwide.
"These businesses have had to face risk head on, and perhaps as a result, the research shows they feel more confident about making good risk decisions, and believe taking risks can push a business to the next level," said Campbell Mitchell, Suncorp New Zealand's executive general manager of customer experience.
"The adversity Cantabrians have faced disrupted every part of their lives," he continued. "But that tragedy seems to have bred a city alive with resilience and innovation, and an attitude to risk that the rest of the country could learn from."
The daring attitude seems to be paying off for the region as 69 per cent of Christchurch businesses surveyed said their current business situation is good – that's 23 per cent higher than Auckland.
The same survey revealed that people are absolutely critical to any company's success – in fact, five of the seven top factors in business growth and success relate to people.
The three were identified as having the right skilled people (87 per cent), quality and reliable staff (83 per cent) and a confident leadership team (77 per cent).
However, employees – or rather an inability to find the right ones – were also cited as one of the key factors hindering growth alongside a lack of funding or access to capital.
In Christchurch, the top factors that businesses say are helping them grow and succeed include a confident leadership team with strong self-belief (95 per cent), quality, reliable staff (91 per cent) and staff with the right skill-sets (87 per cent).