The Rotorua operation has admitted it made a mistake after naming its women's business group 'The Bikini Club.'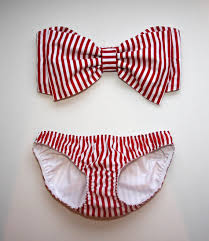 The Rotorua Chamber of Commerce has apologised over an inappropriate renaming which saw one women's business group dubbed 'the Bikini Club.'
"We certainly didn't intend to offend and we didn't intend it to be demeaning in any shape or form," said CEO Darrin Walsh. "We were really just looking for a fun name."
The controversial renaming occurred when the Chamber attempted to revamp its Women in Business sessions which were struggling to attract attendees and had failed to secure a sponsor.
"Unfortunately, the appeal of those events has fallen away," Walsh told HRM, "so we reviewed it and we wanted to come up with a name that was fun because we want the events to be fun, invigorating and vibrant," he continued.
Walsh revealed the moniker had been suggested – and eventually chosen – by an all-female panel but admitted he too hadn't seen anything wrong with it.
"The name was suggested, I ran it past a few members and basically I had no complaints," he said, adding that it was only once the name was put through communications that he realized something was wrong.
"We immediately retracted it, apologised to our members and said we had it wrong," he said, revealing that, personally, he'd actually only had four complaints so far.
The plan now, he told HRM, is to let members of the group choose the name themselves.
"We've had a few suggestions already," he said, listing a number of options including Mana Wahini, Athenas and Goddesses' Networking.
More like this:
MasterCard CHRO on what millennials want
Leadership lessons from the US presidential race
A finger on the pulse of employee feedback