Radical thinking is on the agenda at the upcoming HR Game Changer Conference, which will have a sister event running in London for the first time.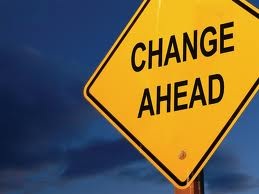 The HR Game Changer Conference has gone global, thanks to collaboration among the online HR community.
Conference MC Angela Atkins of Elephant HR said that for the first time, the Auckland event would run concurrently with a London conference, involving HR communities from around the world.
Atkins said she had struggled to meet the HR professionals who wanted to take HR into new territory when she attended traditional industry events.
Instead, she used the #nzlead
Twitter
community and LinkedIn to connect with fellow professionals globally, including London-based Perry Timms, who consults for CIPD and believes in "disrupting" HR.
He and Charlotte Hallaways from Veran, who founded the MyCareers network in the UK, are behind the London Game Changer Conference.
Atkins said that both conferences will involve discussions, think-tanks and idea sharing and will be linked via technology so that the ideas New Zealand generates on day one will be discussed in London while Kiwis sleep.
The UK discussions will then be shared back with New Zealand the next day and other HR communities around the world can follow it via Twitter.
"The conference will be about HR generating ideas about what HR will look like in the future, and what ideas can be used to transform what HR delivers," she said.
The conference will run in Auckland from 4-5 September and speakers include Rod Drury from Xero, Carol Hirschfeld from Maori television, Cecilia Robinson of My Food Bag and Melissa Clark-Reynolds, former CEO of PayGlobal.
David D'Souza and Christopher Demers speak online about HR transformations happening in the UK and the US.
In November, Atkins will participate in NaNoWrimo (national novel writing month) to write a book to capture the ideas and thinking from the New Zealand and UK conferences and the global HR community.
Click
here
for more information about the conferences.