HRM speaks to an employment lawyer, who weighs in on Otago University's decision to penalise staff members who avoided campus after a mass shooting threat.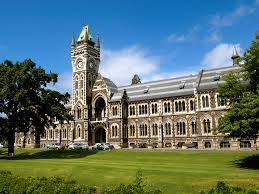 The University of Otago could face legal action after announcing that staff who were scared away from work by a recent gun threat would be penalised.

Employees who avoided campus on the day of the gun threat will reportedly have the unplanned time off docked from their annual leave.

Five days after a threat to carry out a mass shooting on campus was posted online, an annual leave notification email was sent to university employees.

The threat – which referred to the 2007 massacre at Virginia Tech – led to two-thirds of students and a number of staff members choosing not to attend classes on October 7.

According to media reports, Otago has confirmed that staff who did not attend work on that day will have their absence treated as annual leave in order to be fair to employees who did attend.

Kevin Seales, the university's human resources director, issued a statement this week explaining the decision.

In the statement, he explained that staff who did attend work had "provided a visible and calm presence" for students.

"Permanent or fixed-term staff who did not come to work as the result of the online threat have been advised to treat their absences as annual leave," Seales said.

"We understand that some people wanted to stay home, however, given that the university was open, recording their absence as annual leave ensures overall fairness to all staff."

HRM spoke to Blair Scotland, partner at Dundas Street Employment Lawyers, who said that it would be difficult to suggest that the university could legally dock the employees' annual leave.

"I'm presuming that the leave they're docking is annual holidays," Scotland said.

"However, this can only be taken when there is an agreement between the employee and the employer.

"If the employee doesn't agree to taking leave on the day in question, it can't be used as holiday."

He added that the employer can only enforce required annual leave if they give 14 days' written notice – generally after having tried to reach an agreement.

Scotland suggested that some employers who found themselves in Otago's situation may have chosen instead not to pay the employees who were absent.

"Some may say 'you chose to absent yourself, therefore you are not entitled to pay for that day'," he explained.

"Technically, employees are only entitled to pay when they attend work and fulfil their duties.

However, I would imagine that most employers would have just paid the staff – especially given the fact that the police treated this as a credible threat."

Scotland added that the issue of pay would also be an ethical decision as opposed to a legal one.

"Unfortunately this incident was outside the employer's control," he told HRM.

"A tertiary education institution cannot have been expected to take steps to prepare for it, particularly as it's illegal to hire armed guards in this country.

"Docking pay would come down to the employer's ethical stance."

On Tuesday, Shaun Scott – a Tertiary Education Union organiser – said the move was surprising and mean-spirited.

"We think this is a really miserable approach by the employer to take punitive action against staff who chose, for health and safety reasons, not to attend work on that day," he told NZ Newswire.

Scott added that the union had written to the university to request a reconsideration, but was rebuffed.

Consequently, he said, the union was currently considering taking legal action.