A lawyer explains whether staff can be made to pay for workwear and necessary equipment.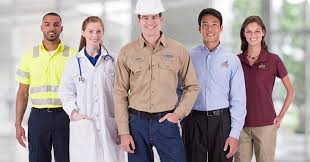 In industries with a high turnover rate, the cost of uniforms and necessary equipment can quickly stack up – so could HR legally require staff to buy their own workwear?
'The answer to that would generally be no," says employment lawyer Hamish Kynaston. "The uniform doesn't benefit the employee and equipment is the same."
However, Kynaston – who is a partner with Buddle Findlay law firm – says there are some exceptions to the rule.
"I've certainly seen employers hire employees on the condition that they have their own mobile phone because the employer doesn't provide them but it's a requirement of the role that they be able to be contacted," he tells HRM.
"The employer would meet the costs or some of the costs associated with that – it could be insurance or some of the calls made for work purposes," he continues.
However, if the equipment is to be used solely in the course of employment, Kynaston says employers must be the ones to absorb the cost.
"[Charging for] equipment that's purely for the employer would be considered unlawful and it would also be highly unusual," he says. "I just don't really see employers doing that but equipment that has a life outside of employment that benefits the employee as well that's probably okay."