An additional $171.8 million has been allocated to increase paid parental leave. HRM reveals what you need to know.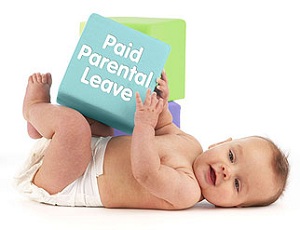 As widely predicted, Budget 2014 has delivered a boost to the Government's paid parental scheme. As well as extending the amount of paid leave changes have also been made to the eligibility criteria and flexibility of the scheme.

Here's what you need to know:

Paid parental leave will rise to 18 weeks
The length of paid parental leave (PPL) will rise from the current 14 weeks to 18 in two steps. The first increase will come into effect from April 1, 2015, when it will rise to 16 weeks and then to 18 weeks on April 1, 2016.
Labour Minister Simon Bridges said the initiative will cost $141 million over four years.

Carers will be eligible for PPL
'Home for life' parents and others with similar permanent care arrangements such as those with parenting orders and grandparent caring for grandchildren will become eligible for PPL.
"This change reflects the fact that family structures have become more diverse since paid parental leave was first established," Bridges said.
"Permanent guardianship arrangements, for example Home for Life (a Child, Youth and Family programme that involves providing a home to a child as a permanent fostering arrangement) have become more common than formal adoption."
The changes will come into effect from April 1, 2016, and will mean up to 600 more families will be eligible for paid parental leave. It will cost $12.1 million over the next four years.

A criteria change will open PPL up to more workers
Workers who have recently changed jobs, those in seasonal or casual employment and those with more than one employer will be able to apply for PPL.
Currently some workers are not eligible as they have not been working regularly for the same employer but this extension will allow this group of workers to receive PPL if they work an average of at least 10 hours a week with any employer over any 26 of the previous 52 weeks. However, their jobs will not automatically be held open for them.
The change, which will come into effect on April 1, 2016, will see up to 800 more parents become eligible for paid parental leave. It will cost $18.7 million over the next four years.

PPL will be more flexible
The Government is looking to make changes that would allow an employee on parental leave to work an occasional day or attend activities such as training and planning days. The arrangements will be with the agreement of both the employer and the employee and be limited by law.
Details of changes to the flexibility of parental leave, and to eligibility for PPL, will be finalised after public consultation.

Additionally the parental tax credit has been increased from a maximum of $150 a week for eight weeks to $220 a week for 10 weeks. It is targeted at lower income families as it is only available to families with a newborn who are not on a benefit and do not qualify for paid parental leave.

The government also previously announced an extra $20 million will be provided in this year's budget to expand the Government's apprentice subsidy scheme and $3.5 million for grants to lure unemployed people to jobs in Canterbury.

Are you happy with the Government's changes for paid parental leave? Let us know in the comment section below.