Seventy-four per cent of employers say women should be forced to admit they're pregnant when applying for a job.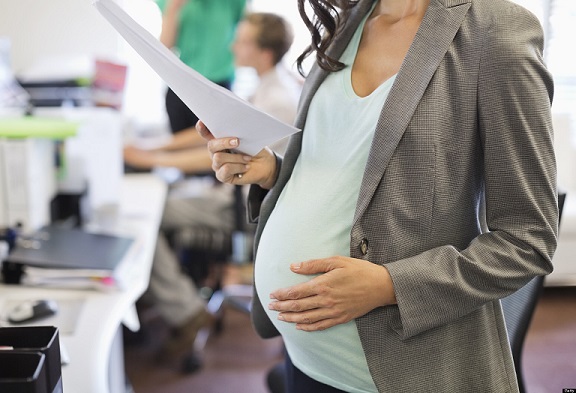 Female job applicants should be forced to tell employers if they're pregnant – at least that's what the majority of UK bosses say in a recent survey.
The Equality and Human Rights Commission asked 3,000 managers about women's obligation to disclose their pregnancy and 74 per cent of private-sector employers said applicants should be forced to own-up if they are expecting.
Conversely, only 45 per cent of private-sector managers said the same.
Only 37 per cent of large organisations and 57 per cent of medium-scale employers thought job applicants should be made to reveal their pregnancy – but the level skyrocketed to 72 per cent among small operations.
Managers who ask an interviewee run the risk of being found guilty of discrimination by an employment tribunal but bosses say it's unfair for new hires to hide a pregnancy knowing they can claim maternity leave. In the UK new mothers are entitled to 52 weeks off.
The same survey also questioned more than 3,000 mothers of children under two and found that 11 per cent said they were sacked, singled out for redundancy, or treated so poorly they had to leave during pregnancy or their subsequent return to work.
Economist Ruth Lea agrees with the majority of managers – she says employers need to know the facts.
"It is not just about their business – it is about the other people working for them," she said. "They are frequently left out of the equation."
Lea also claims the current rules can be unfair to younger women as if employers have doubts about whether someone is pregnant they may hire an older woman or a man.
However, somewhat more reassuringly, the survey also found that when women do fall pregnant while employed, their bosses overwhelmingly support them.
Eighty-four per cent of employers said they think it is in their own interest to support pregnant workers and returning mothers
Eighty per cent said returning mothers are as committed as their colleagues
Two thirds do not think that pregnancies put an unreasonable cost burden on their organisations
Two thirds of mothers said they had the willing support of their employer through pregnancy and return to work.