Outside of doing surveys, how can you tell if your employees are truly engaged? Paul Hebert, vice president - solutions design at Symbolist, shares his thoughts on the subject.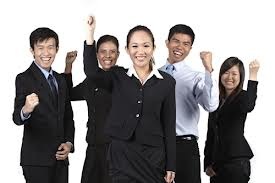 I get asked what engagement looks like an awful lot. Unfortunately, it isn't easy to define. Heck – even the high-priced "gurus" have varying definitions (mostly so they can fit it into their proprietary model). What are we supposed to do then when folks say – "how do I know when employees are engaged?"
My answer usually comes down to two or three things you should look for.
#1
Do they think of – and surface – ideas that expand the value of the company? Either from a revenue or a cost standpoint. Or from a capability and customer-focused point of view. Engaged employees do this. Disengaged employees don't care and don't speak up.
#2
Do they actively promote the brand when they aren't "on the clock?" If your employees don't promote your brand on their own time you can bet they aren't really engaged.
#3
And number three – do they have fun with their job? Do your employees kid around, play pranks, add some levity and enjoyment to the hours they spend – and other employees spent – "on the job."
Those are my three biggies. There are more scientific answers to be sure – but these three cover a lot of ground.
Having fun at work
When it comes to having fun at work Shane at Walmart took the interwebs by storm with his little updates on the whiteboard in the deli department. Reading about Shane made me laugh and I'm sure his fellow employees had a better work experience every day Shane shows up for work.
If you're not familiar with the Shane At Walmart story – jump out
here
and check it out. I'm sure you'll find it interesting. For those not willing to click over the gist is this…
Shane works in a Walmart Deli. He regularly posts "fake" notices on the whiteboard in the deli from "The Management" focused on what Shane is doing wrong. The posts are totally bogus but they are hilarious. Some samples include:
"Shane – Stop putting on multiple nametags and pretending to have a personality disorder. – Management"
Or…
"Shane, any free samples you offer must come from the deli department, not electronics! – Management"
Or…
"Shane – Stop putting 'some assembly required' stickers on the 8-piece chickens. – Management"
You get the concept.
Shane gets it. He's having fun and he's making an impact.
Management question of the day:
What would you do with Shane?
This post was reproduced from Paul Hebert's Symbolist blog.