The man in line to become New Zealand's next prime minister urged the country to focus on human capital at a recent conference.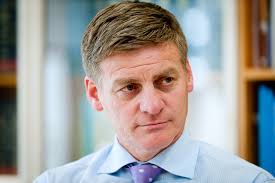 The man in line to become New Zealand's next prime minister may have won the hearts of HR professionals after he said increased investment in human capital would be the best way to ease the nation's productivity problem.
Speaking at the opening address of the Government Economics Network annual conference, Bill English said productivity was an issue economists were perpetually dismal about in New Zealand and was in desperate need of improvement.
The deputy prime minister went on to say the government needed to focus on what it was responsible for, which was "the impact of compulsory education on our human capital".
Although made only yesterday – less than 24 hours after PM John Key announced he would be resigning – English's comments have already been welcomed by a number of industry figures including E tū's national director of campaigning,
Annie Newman
.
Newman agreed additional investment in human capital could only be a good thing but said the government's role should extend further than providing compulsory education.
"There is a large body of evidence including from work done by people like Charles Waldegrave at the Family Centre, as well as large employers overseas; which shows the impact of paying a decent living wage on productivity," she said.
"What E tū would like to see is the government setting an example by committing to a living wage for their own directly employed, and contracted workers," she continued.
"It is not just our members saying it, but a growing number of employers; that a living wage can increase productivity and reduce over-all costs through improved retention and staff health and wellbeing. It can also in the long-term feed into better education and health outcomes for the children of affected staff."
Recent stories:
How to mitigate Christmas party risk
Do employees really need help with financial wellness?
The downside of an open-plan office