Many organisations are investing heavily in diversity and inclusion initiatives but bias could still be holding them back.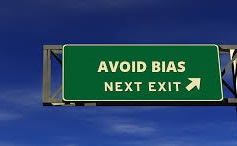 A growing number of Kiwi employers are investing their time and resources into creating a fair and diverse workplace but bias still stands in the way for many of them, according to one new study.
The latest New Zealand Diversity Survey found that 48 per cent of organisations identified bias as a key issue – up 18 per cent from the previous survey six months ago. That means bias is now ranked as the third most important diversity issue in the workplace, behind wellbeing and flexibility.
While the results may seem discouraging, Bev Cassidy-MacKenzie – chief executive of Diversity Works New Zealand – says they actually indicate an improvement in awareness around the issue.
"Bias, particularly unconscious bias, can subtly undermine the many hours organisations invest in creating a culture that embraces diversity and inclusion," she says. "But awareness is the first step in mitigating its effects."
The public sector seems to be leading the way in terms of awareness with 51 per cent of respondents ranking bias as a concern, making it the second most important diversity issue for the field.
"That's not surprising," said Cassidy-MacKenzie. "Many of New Zealand's public sector organisations have made a real commitment to reducing the impact of bias."
Bias was identified as one of the factors impacting the gender pay gap in New Zealand in research released recently by the Ministry for Women.
"Publicity around the gender pay gap and research into its causes may have impacted the Diversity Survey results," acknowledged Cassidy-MacKenzie. "Gender was identified as an important issue by 45 per cent of respondents, up from 29 per cent in our previous survey.
"We think it's great the message around bias and the gender pay gap is spreading, and that organisations are gaining a better understanding around these important issues, and how they impact their workforce and ultimately, business performance."
Other key findings from the April 2017 New Zealand Diversity Survey include:
Wellbeing & wellness is still the number one diversity issue for New Zealand organisations with 67 per cent ranking it as important. This is up five percent compared with October last year.
Flexibility is the second most important diversity issue for private sector organisations with 59 per cent ranking it as a concern. In the public sector, slightly less than half of organisations see this as an important diversity issue.
New Zealand's aging workforce continues to be a significant concern with 47 per cent of organisations rating it an important issue – up three per cent from October 2016. However, this is the diversity issue for which organisations are least likely to have a policy or initiative in place to address.
The number of organisations that considered ethnicity an important issue increased from 27 per cent in October 2016 to 41 per cent in April 2017 but more than a third of survey respondents reported that ethnicity was not an issue at all.
Nearly a third of organisations (32 per cent) have a diversity strategy or plan in place, up from 20 per cent in October 2016, and 60 per cent take diversity into consideration in relevant HR policies.
Recent stories: