Good leadership consistently appears at the top of organisational priority lists but how can HR ensure the right people are being groomed for the organisation's top leadership role?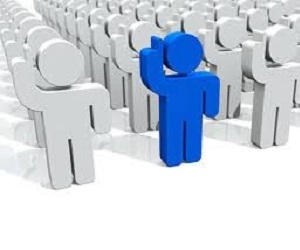 When Steve Ballmer announced his retirement as CEO of Microsoft in August last year, he did so without having groomed a successor. Luckily, in his case the organization had 12 months' notice to find a replacement.
While a long lead-time certainly provides some breathing room, often organizations are faced with the challenge of finding a new CEO with a limited time frame. This is why having an internal succession plan for the top job is so important. A recent survey showed that the majority (66%) of CEOs at Fortune 500 companies were appointed internally – Microsoft also settled on an internal candidate for top job, appointing Satya Nadella - a Microsoft employee since 1992 - to take the helm.
So how can HR ensure they have the right talent coming through? Nick Bailey, partner, Grant Thornton, suggests building a talent inventory.
According to Bailey, agile organisations should employ and actively develop managers who possess a range of leadership styles but they are often hindered by preconceptions of what a leader should 'look like'.
"An organisation needs to identify and define which roles are business critical, and how they contribute in the future organisation and workforce plan," he said. "These definitions are critical to the design of a succession plan that factors in emergency fill, short-term and long-term talent into the plan."
Following an audit, if talent/skills gaps are identified, the preference is usually to groom talent from within, but Bailey admits this is not always practical in the short-term. Companies therefore need to weigh the cost and timing of developing internal leadership against the cost and availability of hiring from the outside.
It's important, Bailey notes, to remember that succession planning should not be an elusive, secretive strategy. All employees, from manager and above, should be held accountable for identifying and developing their successors. Additionally a succession plan also needs to be designed to highlight a series of options and contingencies rather than 'promising' a certain outcome.
Key takeaways:
Determine the best leadership style for your organisation
One of the main reasons for the high failure rate of new CEOs – more than half never make it past the four-year mark – is poor organisational fit. To assess a leaders' fit:
Get to know them better. Psychological and behavioural assessments have been statistically linked to current and future success in leadership roles
Understand the culture better. Ask your board, employees, vendors, consultants for insight into what makes an effective leader in the company
Use both sets of information to find alignments or disparities. If there is a glaring cultural conflict, be ready to find a better candidate who possesses the unique skills your organisation requires.
Identify leadership gaps
To recognise leadership gaps, companies should determine current and future leadership requirements and compare those with the current leadership team. Then look at the leadership development pipeline and identify gaps in skills and the time required to fill those gaps either via succession plan or recruitment.
Develop succession plans for critical roles
Succession planning reduces disruption and employee trauma when the CEO leaves, whether the departure is anticipated or not. But a succession plan should not be confined to executive roles. As part of the leadership program, companies should evaluate critical roles throughout the organisation.
For the greatest efficacy, succession planning should be supported by technology systems that provide the ability to:
Create backfill strategies that use data captured in the recruiting and performance review processes, coupled with individual career plans
Add multiple candidates to a succession short list and view all the best options
Display multiple talent profiles – from C-level executives to individual contributors – side by side to quickly identify the best fit
Track candidate readiness based on skills, competencies, and performance; promote top candidates based on relative ranking and composite feedback scores
This article was adapted from Talent Management and Succession which appeared in the December 2013 HRD magazine. To read more
click here
.