Coca Cola's New Zealand operation has made the Aon Hewitt list for the third year in a row – did your company make the cut?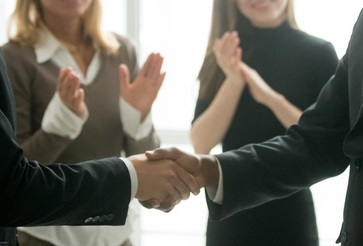 Coca-Cola Amatil New Zealand (Amatil NZ) has received the prestigious Aon Hewitt Best Employer Accreditation for the third year in a row.
Amatil NZ managing director, Chris Litchfield, highlighted that the company is particularly proud of the engagement score of 82%, but also the continued efforts to listen and act on feedback received from staff.
"Scoring the elusive hat trick doesn't come by accident. It's through our dedication, staying true to our values and an uncompromising ability to do what's right by our people, customers and community that has put us into an elite group of organisations," said Litchfield.
The company also recently recieved the Rainbow Tick accreditation for 2018 which is an international accreditation where businesses are formally recognised as LGBTQAI+ friendly.
HRD recently interviewed Susan Lowe, Amatil NZ's general manager of people and culture about her advice to be a great HR professional.
"I'm extremely passionate about the need for HR professionals to understand their business or organisation first, then think how their HR strategy can help achieve its objectives," said Lowe.
Lowe said what this boils down to is "being a business person who specialises in HR, not an HR specialist who happens to work for that business".
Lowe would advise any young HR professional to spend time in the business units they represent and build relationships with the wider team, not just to ensure policies and procedures are the right fit, but to learn how to boost your whole organisation's success.
"Our solutions shouldn't be purely 'HR solutions' but people-oriented solutions that enable our organisations to be a success," she said.
"And preparing for our workplaces and business operations to change radically is a key aspect of this."
Lowe added that it's important to support people through different life stages and allowing them to shape their career in the best way for them.
"People will leave or take career breaks to travel, look after their family or take a new opportunity, but all of this leads to growth of the person. If you welcome the new and improved whole person back, they will add even more value!"
The 2018 Aon Best Employers are (in alphabetical order):
BPAY Group
Coca-Cola Amatil New Zealand
Colliers International
Eden Brae Homes
Employsure
FedEx Express (New Zealand)
Four Square (Foodstuffs North Island Ltd)
Geeves Scaffolding Ltd
Peoplecare Health
Plush Sofas
Prospa
SEEK Limited
Wood & Grieve Engineers
Woods
Z Energy