The Christmas/New Year break has come and gone, but returning to work doesn't have to be all doom and gloom – there are ways to alleviate those 'back-to-work' blues.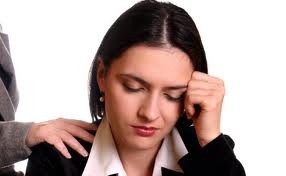 As people slowly trickle back into work from their festive season break there will be a few disappointed faces around the office. And for some their return will be accompanied by the 'back-to-work' blues.
Judi Clements, CEO of the Mental Health Foundation, stated that while most people take a longer break over the festive season often they are still so busy during this time they don't properly relax and take time to recharge their batteries. And upon returning to work they jump straight back into it.
"Too many of us dive straight back into work instead of gently easing ourselves back into the swing of things. We feel sad that our holiday is over, and don't take the time to adjust to different sleeping and eating patterns that often change over the holidays. When we do this, we quickly start to feel exhausted, stressed and depressed," Clements said.
Back-to-work blues can come in many forms such as feeling disorientated, lack of motivation or resent having to return. Additionally people can feel irritable, find themselves in a bad mood, or even suffer headaches and other physical manifestations of stress.
"One way of alleviating the pressure of back-to-work blues is to have something to look forward to – like booking in your next holiday", Clements said. "Usually, that will be enough to help you to focus, think positively about the future and reduce your current feelings of stress about work."
The Mental Health Foundation recommends the following tips to reduce back-to-work blues:
• Take the first days slowly – reply to emails, catch up on phone calls and then head home for some rest and relaxation. Stress levels will only increase by plunging straight back into work they warn.
• Create a harmonious work environment by organising your workspace and add personal touches such as a photo or set a favourite picture as a screen saver.
• Think about your personal development – take time to consider skills you would like to develop and look into options. It doesn't necessarily have to be work related the foundation adds.
• Review your job – ask the tough questions: Is it still fulfilling your needs and does it still challenge you? Ask your manager for a job review. Speak about your wants and needs for the role. Discuss any areas of work you are finding difficult.
• Take time out – make sure you have at least 15 minutes a day to yourself. Go for a short walk or read a bit of a good book.
• Get organised – get up earlier so you don't have to rush; set aside time for processing emails; break large projects into small steps.
• After-work activities – take advantage of the summer months and daylight savings by arranging sporting or social activities with friends and family so there is something to look forward to after work or at weekends.
The foundation adds it's not unusual to feel down upon returning to work, but if the feelings persist for more than two weeks then seek help from a GP or speak to someone you trust.
For further information, visit
www.depression.org.nz
or
www.mentalhealth.org.nz