One of Australia's largest HR services providers has claimed a stake in a New Zealand specialist HR consulting business.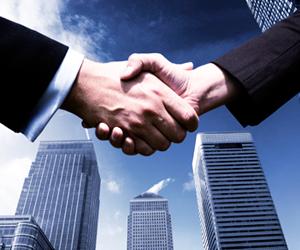 Australian HR services providers, Chandler Macleod has bought a majority stake in New Zealand-based HR and change management agency, Grafton Consulting.
The Australian company also holds interest in Kiwi recruitment specialist company, OCG Consulting and will align the two businesses.
Owen Wilson, Chandler Macleod acting Chief Executive Officer, called the investment a win-win in statement. He said the 73.7% stake in Grafton would add to Chandler Macleod's capabilities across Australasia and Grafton's suite of services and tools in New Zealand.
"The investment is a sign of confidence in the New Zealand market, as well as Grafton Consulting's strong position and reputation in the marketplace," he said.
"Grafton provides a wide range of business and human resource consulting services to corporate, government and SME clients throughout New Zealand, including strategy development, organisational development, change management, career transition and HR consulting services. This suite of services is highly complementary to OCG's own specialist recruitment services."
While Grafton will remain a standalone business both companies will work closely together to service existing and new clients.
Grafton Managing Partner, Ken Brophy, – who will continue to led Grafton – said the investment gave the company access to new technologies, methodologies and a wider multinational network that will enhance their services.
Both OCG and Grafton have offices in Auckland and Wellington.