One big-name retailer has backed out of its planned restrictions on employees' paid meal breaks, after the proposed changes were met with backlash from union members and social media users.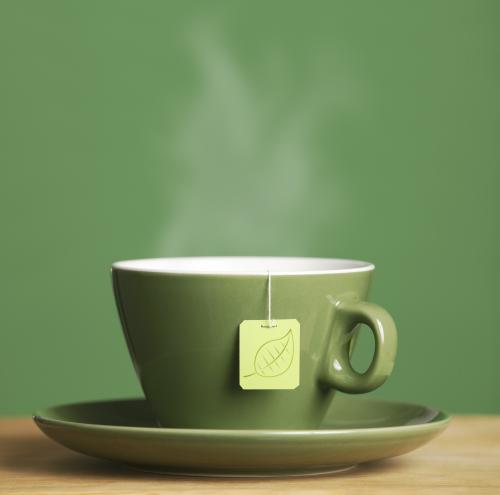 A last minute claim in collective agreement negotiations almost left clothing retailer Cotton On's staff without paid tea or meal breaks.
The Employment Relations Amendment Bill – widely known as the
'tea break' law
– was passed last October, legally taking away workers' rights to meal breaks.
But after negotiations with First Union and backlash from social media users, the company has backed out of its plans.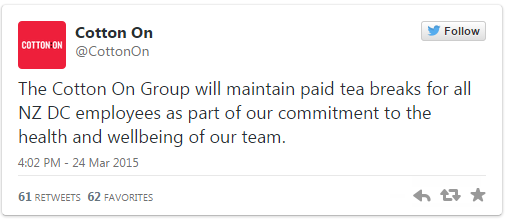 Iain Lees-Galloway, a spokesman for the Labour party, previously suggested that the law's advocates had been misleading.
"[The bill] was sold to us as something that was going to be important for small businesses and for workplaces where the work flows are unpredictable," Lees-Galloway told
Newstalk ZB
earlier this week.
He added that Cotton On's employees have a predictable work flow due to their employer being a large corporation.
"It's not a case of no breaks; it's a case of working out when those breaks can be taken," said Business New Zealand manager of employment relations policy Paul McKay, adding that workers who complete a shift without breaks are entitled to compensation.
First Union, who represent retail workers, were negotiating the collective agreement for staff this week at Cotton On's Auckland distribution centre.
"Negotiations began in July last year and both parties agreed to paid tea and meal breaks," said union secretary Robert Reid. "But after the government's law changes came into force Cotton On has submitted a late claim to remove tea and meal breaks."
But it could be too late for the company bosses to salvage its reputation as an employer, as many took to social media to express their views on the issue.