SKYCITY Auckland has announced that its 3,500 employees will soon be guaranteed a minimum number of weekly hours.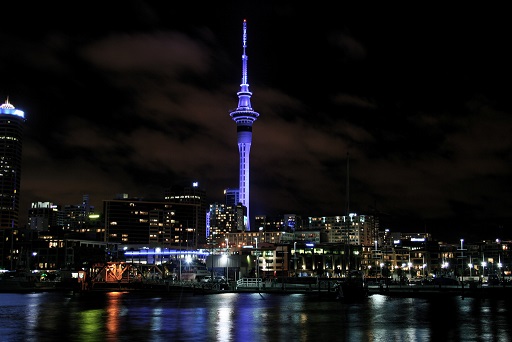 Following collective bargaining with the Unite Union and Food Workers Union, SKYCITY Auckland has signed an agreement that will guarantee all part-time workers on collective employment agreements a minimum number of weekly hours.
The agreement will eradicate zero-hours contracts, securing a minimum of eight, 16, 20 or 32 hours of work each week for part-time and on-call employees.
The new policy – set to come into effect on January 1 – will give staff the option to elect a higher number of hours or remain on their current agreed hours, while the "zero-hour" category will no longer exist.
Grainne Troute, general manager of corporate services at SKYCITY, said the company was satisfied that it would be able to give its staff security around their hours.
"SKYCITY prides itself on being an excellent employer and we are excited about this new agreement," she said. "While the company has always said it needs flexibility from its employees because of the nature of our business, we also recognise the importance of security of hours to our staff."
SKYCITY employs 3,500 people in Auckland, making it the city's largest single-site employer.
"We are committed to being an excellent employer and ensuring our staff are treated fairly and are well supported," Troute continued.
Under the agreement, staff will also receive a 2.5% pay rise. The company also agreed to other benefits including a 20 year service payment, as well as minimum pay rates for employees who have been with SKYCITY for allotted periods.
According to Troute, the success of the agreement is down to a constructive relationship being maintained throughout the bargaining process.
"The communication throughout this year's bargaining has been constructive, with the best interests of our staff always the focus of both parties," she said.
Workplace Relations Minister
Michael Woodhouse
recently
introduced a bill to Parliament
which aims to outlaw zero-hours contracts.
The Employment Standards Legislation Bill would also ban employers from engaging in certain practices, including:
cancelling shifts without reasonable notice or compensation
putting unreasonable restrictions on secondary employment
making unreasonable deductions from workers' wages
requiring employees to work over and above their contracted hours, unless they are offered an option to refuse
SKYCITY follows other large employers in New Zealand who have also taken steps to ban zero-hours contracts this year, including
Restaurant Brands
and
McDonald's
.
"Having permanent staff who stay with us, loyal, long tenure, is part of a successful business model for our industry," said Russel Creedy, CEO of Restaurant Brands, in April.
He added that ruling the contracts out was mutually beneficial.
"It's no secret that in our industry we employ a fair number of students, and unfortunately all the universities have student exams at the same time," he said. "So there's generally a bit of an exodus of hours worked around exam times and that is problematic for us, because the students are not always available. So getting greater security for availability is important and valuable to us."
You might also like:
Bill promises to eradicate 'unfair' employer practices
McDonald's cuts zero hours contracts
Big-name company does away with zero hours contracts