Employment contracts in spotlight as workers forced to stay home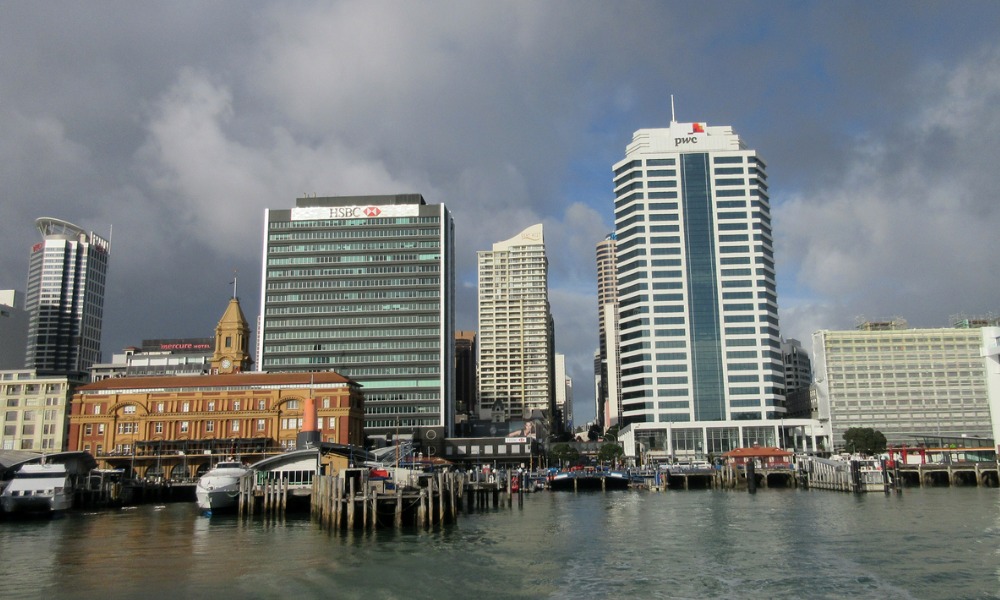 Employment contracts will play a critical role as businesses attempt to navigate around shifts and pay following flash floods due to heavy rainfall in Auckland.
Employment NZ previously advised that if employees cannot access the workplace because of restrictions out of their employers' control, such as flooding or road closures, they need to take check their employment agreement to identify next steps.
"Employers and employees can't assume that time away from work in these circumstances would be either paid or unpaid without looking at the employment agreement, workplace policies, and the specific circumstances," said Employment NZ on its website.
If the situation isn't covered by the employment contract, it will be up to both parties to find a common ground to agree on and what the time away from work will be classified, it advised.
Several options
According to Employment NZ, employers and employees can take the following routes if staff cannot report to work:
Annual holidays
Anticipated annual holidays or additional annual holidays
Using an entitled alternative holiday
Special leave, either as provided for in employment agreements or workplace policies or by agreement between the employer and employee
Leave without pay
Sick leave if their partner or dependants are injured or sick and they have sick leave available, or the employer agrees to extra sick leave
Other paid or unpaid leave either as provided for in employment agreements or workplace policies or by agreement between the employer and employee
Advance on wages
If the leave entitlements provided by Holidays Act 2003 run out, employers and employees would need to find and agree on further options in good faith, according to Employment NZ.
"Whichever option the employer and employee agree on may depend upon the circumstances, including the nature and extent of the disaster and how long it lasts for," it added.
Cancelled shifts
There could also be instances where employees are ready to report to work but their employers aren't able to grant them shifts due to safety reasons. In these cases, employers must abide by the requirements outlined by the Employment Relations Act 2000, according to Employment NZ.
Under the law, employers aren't permitted to cancel one or more shifts unless their employment agreement has a "reasonable period of notice for cancellation" and "reasonable compensation payable to the employee" if the shift is cancelled without notice.
They may also cancel a shift unless it breaches the employment contract agreed upon by the employer or employee.
"If the employment agreement doesn't have a valid shift cancellation provision and the employer cancels a shift anyway, the employer must pay the employee what they would have been paid if they had worked the shift," Employment NZ said.
Deadly flooding
These guidelines on disasters become relevant again as Auckland was flooded due to heavy rainfall over the past days, prompting the government to declare a state of emergency in the city due to the disaster.
Local media has reported that the "worst is over" for Auckland and Northland, but the areas of Coromandel Peninsula, Bay of Plenty, and the Hunua Ranges should brace for severe rainfall.
Four people have been reported dead due to flash floods and landslides in Auckland, according to a Reuters report.
The Auckland Business Chamber has opened an online resource for businesses seeking assistance amid the disaster.
"From finance and banking and insurance claims to emergency plans, weather updates and health/wellbeing resources, we hope this site will provide some ease as you clean up and get back on your feet," said Simon Bridges, CEO of the Auckland Business Chamber, in a statement.
The government also announced that it is offering further $1 million to the Mayoral Relief Fund to assist communities in Auckland following the deadly flood.
"This is the most significant contribution to a Mayoral Relief Fund ever and ensures that funding is being provided to the affected communities as quickly as possible," said Minister for Emergency Management Kieran McAnulty in a statement.