Attraction, retention, absenteeism and engagement – one new survey says multiple aspects of HR are becoming harder in the city of sails.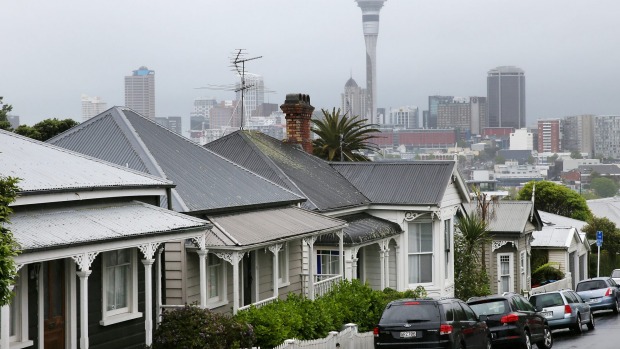 Thousands of Auckland workers are under increased pressure thanks to the ongoing housing crisis and it's hitting the city's employers hard, says one new survey.

"The housing crisis in Auckland is having a major impact on its workforce," insists Jane Kennelly, founder of Frog Recruitment, the company behind the recent research.

The Frog Recruitment Housing Survey questioned senior managers of nearly 40,000 employees across 25 Auckland-based businesses from multiple sectors including finance, media, property and food.

"The majority of managers we surveyed said they have serious concerns about the impact Auckland's high cost of living is having on their ability to attract and retain staff and also on some employees' performance," she revealed.

The survey found that a growing number of the workforce are renting homes and employers identified decreased productivity due to staff moving around different properties as well as an increase in sickness for those employees who can't afford to move into better living conditions.

"Employers reported that housing affordability, renting and the impact of those issues on performance was a very common conversation held around the water cooler," added Kennelly.

With the median house price in Auckland currently ten times the median income and expected to reach nearly $2 million by 2020, it's no surprise the issue has employees talking.

Respondents even revealed that the high cost of housing makes it difficult to attract workers from other areas and is even pushing talented employees out of Auckland.

"Many [workers] won't or can't come to Auckland as they know they won't be able to afford to live here, which impacts on skill levels within companies," said Kennelly. "Conversely, we are losing highly skilled Aucklanders to other regions in the country to pursue a better work life balance."

Russell O'Brien is the head of innovation and entrepreneurship and ATEED – he says Auckland could be in dire straits if employees continue to abandon the city of sails.

"Recruiting young entrepreneurial talent is a key to building a sustainable innovation economy in any city," he stressed. "As accommodation and housing in Auckland become less affordable over time, the city will increasingly become less attractive to new talent wishing to migrate to a 'liveable city' and there will be less of an incentive for our existing talent to remain here. This may act as a barrier to the growth of Auckland's innovation economy."

O'Brien also said international organisations may begin to rethink their locations if they can't rely on a steady stream of talent.

"Where the minds go, the companies will follow," he said. "If we lose fresh young entrepreneurial minds to other towns and cities then we are less attractive to overseas corporations as a place to base their business."

While the Auckland's high cost of living in undeniably affecting employers all across the city, the survey revealed that only two thirds of organisation had introduced policies to mitigate these issues.

"A flexible mind set is vital if a business is going to attract and retain employees in Auckland," stressed Kennelly.

"Employers cited a need to consider work options outside the square, such as flexible start times outside of peak rush hours, remote work arrangements, commuting allowances or free car parks," she added. "Employees are increasingly requesting these types of options in their salary package negotiations so offering creative solutions is essential."

Auckland's traffic problems also came under fire in the recent survey with many pointing to congestion problems as a source of poor morale in the workplace.

For all the latest HR news and info straight to your inbox, subscribe here.