First Union questioned the organic food supplier's ethics and claimed members were denied the right to representation.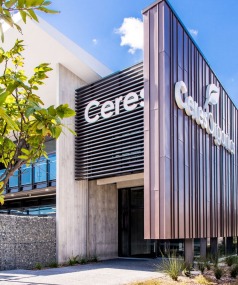 An Auckland-based food supplier has spoken out about "misleading" union claims, insisting allegations of unethical work practices aren't grounded in reality.
Yesterday, First Union accused Ceres Organics of failing to meet ethical certification standards and launched strike action for the second time – approximately 10 employees walked off the job.
"Ceres Organics is a certified organic company and to qualify for certification you have to respect workers' rights," said union organiser Marcus Coverdale.
"Refusing to negotiate over wages, denying people their natural justice rights, this isn't what an ethical company looks like," he added.
However, in a rare move for employers, Ceres Organics has chosen to speak out about the allegations, denying all those it deems untrue and explaining any ambiguities.
"Ceres Organics remains willing to finalise the collect agreement and negotiate with the union representing members of the distribution centre," it explained in a statement released earlier today.
"However, as it has told the union, it will not alter its historic business cycle to make one-off wage increases like that being sought by the union."
First Union is seeking a three per cent raise for members – however, the company has always awarded such increases in July, following its annual business review and forecasting process. Last July, all employees, including union members, received an average wage increase of six per cent.
"The importance of the annual business cycle to Ceres' operations has been explained to the union which is unwilling to accept or recognise that Ceres's wage consideration and increases are tied to business performance," the company said.
"Ceres Organics is determined not to be bullied by the union into changing its business practice around annual review, planning and forecasting, of which consideration of terms and conditions for staff, including wage and salary increases, are part," it added.
The food supplier also defended its ethics, insisting it's committed to creating a sustainable business which offers flexibility for its people.
"A number of early shift staff, starting at 5am, interrupt their shift to take children to school," the company revealed. "The union has told Ceres that it 'does not care' about such flexible arrangements. This is despite such flexibility being one of the factors that makes the Ceres workplace different and attractive to many staff."
The ethically-certified company also accused First Union of trying to convolute the situation to its own ends.
"While the strike action is about the wage negotiation process, the union is attempting to confuse the situation by referring to an incident that happened last week where management were required to diffuse an argument between two employees, one a union-member," it claimed.
"The union has claimed that by management diffusing the situation the employee was denied representation. In reality, the situation was managed without the need for either a formal investigation or disciplinary action."
Recent stories:
How online training can lighten your workload