What can a NZ employer do if one their employees joins a hate group?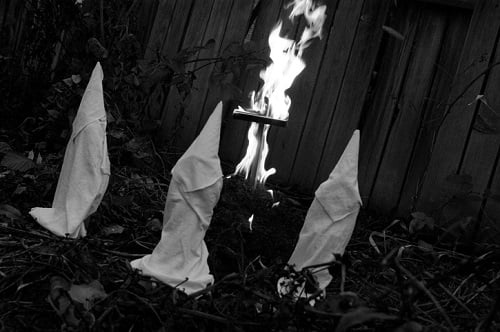 In 2017, a white nationalist who participated in a march through the University of Virginia's campus lost his job at the Berkeley restaurant Top Dog after Twitter users posted his photo and place of employment.
The restaurant said that it spoke to the employee after it came to management's attention that he had participated in the march and the restaurant was "inundated with inquiries".
After talking with the employee, the restaurant chain taped signs to its doors saying, "Effective Saturday 12th August, Cole White no longer works at Top Dog. The actions of those in Charlottesville are not supported by Top Dog. We believe in individual freedom and voluntary association for everyone."
So what would happen if a similar situation happened in New Zealand and would it be legal to dismiss the employee?
"It depends on the circumstances in which the employee is exhibiting the behaviour of the hate group at work," according to Sherridan Cook, partner at Buddle Findlay.
"If they have just joined the Ku Klux Klan and there is nothing overt the employee does at work or it is not known to anybody outside of work then it may be difficult to dismiss them."
Cook added that the test will be whether the employee has done anything to bring employer into disrepute.
"More often than not if they have done that then it is likely it is known to people outside of work and consequently they become known to customers or clients," said Cook.
"If they are being overt about it and putting forward their views in a work environment then that might be bringing the employer into disrepute and you may have some grounds to take disciplinary action against them."
Cook added that it may not always be the case that you can dismiss them immediately.
"After following the processes and the employee curbs their behavior or does something to address your concerns it would be difficult to enforce disciplinary measures, but if they don't then ultimately you may be able to dismiss them."