A new survey of Kiwi HR managers is offering insight into the kind of employer brand New Zealand companies are striving for.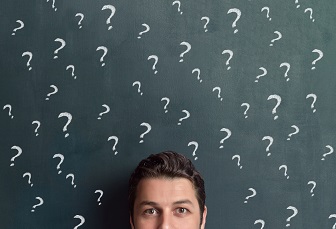 First introduced in 1990, the concept of employer branding may be relatively recent but it's by no means underutilised – in fact, a recent survey found that 92 per cent of Kiwi HR managers recognise the importance of company reputation when attracting and retaining talent.
However, while almost every organisation acknowledges the potential impact of employer branding, it seems there are still some disagreements over exactly which type of reputation is most appealing.
When HR managers were asked to identify the top three elements in their company's current employer branding strategy, 66 per cent referred to their firm's ethics and values – the most popular aspect by far.
"If a company is known for their purpose and values and showcases an ongoing commitment to those values, and hire in accordance with them, then they will only attract the best talent," said Megan Alexander, GM of Robert Half New Zealand – the firm that commission the study.
"People want to fit in and identify with their organisation's company culture, which makes them more likely to develop good working relationships with their employer, be more productive and more likely to stay loyal to their company," she added.
In second place, a good work-life balance was identified by 52 per cent of New Zealand HR managers followed by an innovative culture (41 per cent), a competitive salary (40 per cent), and promoting career advancement (31 per cent).
"Company branding is an essential component of any organisation's corporate strategy, and goes beyond just logos," said Alexander. "It not only promotes the company's reputation to all stakeholders, but is also a key part of the strategy in attracting and hiring the best professionals."
Alexander pointed to firms such as Google, Apple, Facebook and Coca Cola as prime examples of the successes companies can reap in terms of staff acquisition and retention.
"Corporate branding can significantly influence a jobseeker's perception about whether or not the company is the right fit for them," she said. "It is therefore essential that companies have a well-defined employer branding strategy in place to attract high-calibre professionals, and also to retain their top-performing staff."
Nicole Ertas is the founder and president of Free Range Brands – a global brand consultancy – she told HRD that organizations which fail to focus on employer brand will ultimately pay the price.
"An employer brand that isn't really revered among internal and external stakeholders or the public at large is not only at risk of failing to attract top talent, it's also at risk of losing sales," she said.
According to Ertas, employer branding has become increasingly important over the past few years thanks to the steady influx of millennials – and it's only going to demand more attention as time goes on.
"As millennials take centre stage, organisations are going to have to evolve and find ways to attract and retain this new generation," she told HRD.