The airline achieved its highest profit to date and plans reward thousands of staff for their hard work.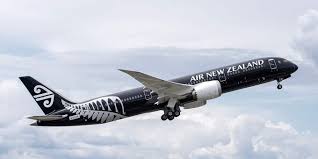 Air New Zealand has confirmed it will hand out over $20 million in employee bonuses after it achieved its highest profit to date – an incredible $463 million after tax.
The airline revealed that its profit for the year ending June 30 was up 42 per cent, as revenue soared to $5.2 billion – the highest in its 76-year history.
"I am extremely proud of the airline's achievements, our people and the contribution we make to super charging New Zealand's success," said CEO Christopher Luxon.
By way of thanks, a $2,500 bonus would be paid to 8,200 of the airline's 11,300 staff. The remaining employees are those who have incentives tied into their contracts.
The government, which owns 52 per cent, will receive a $260m dividend.
The good news comes just days after Air New Zealand found itself at the centre of an embarrassing
social media storm
when workers were captured behaving badly.
"We hold ourselves to the highest professional standards at Air New Zealand and, in my view, this behaviour frankly doesn't meet that standard," Luxon said at the time.
More like this:
Air NZ boss addresses social media scandal
Global firm to allot bonuses by behaviour
Company gives six-figure bonus to every employee