The legislation would allow people affected by family violence to take up to 10 days' leave.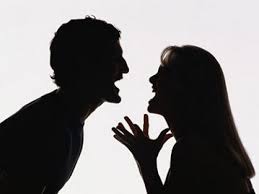 Legislation which would grant family violence victims the right to take up to 10 days' leave is set to have its first reading later this week.
Proposed by Green MP Jan Logie, the Domestic Violence - Victims' Protection Bill would also make it an obligation for employers to keep their staff safe from abusive partners while at work.
"Secure employment enables victims to maintain domestic and economic stability and assists them to a pathway out of violence and to successfully rebuild their lives," the Green party said in a statement.
"We know that work at a regular time and place can make work a target for the abuser, but with a little employer support through flexible working arrangements that can be changed to support the employee."
Rae Duff, president of the National Council of Women, has also been vocal in her support of the bill, writing to workplace relations and safety minister Michael Woodhouse to ask for his support.
"Being able to take leave to attend court hearings or move house allows people affected by family violence to hold onto their jobs when all else is in turmoil," Duff said.
"This government has made progress on family violence, but we don't believe it's enough," she added.
Recent stories: