New Zealand is a popular market for overseas jobseekers, but new research shows that almost a quarter of Kiwis are searching for roles in other countries.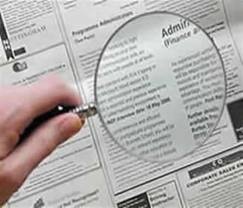 It appears that foreign jobseekers are just as keen to get into the New Zealand employment market as Kiwi workers are to leave it.

A survey by global research institute Indeed Hiring Lab showed that 19.5% of New Zealand's job searches on the Indeed site originated abroad, ranking it 13th out of 53 countries for external competition, ahead of Australia, which had 11.3% of its job searches come from overseas.

However, the research also showed that 24% of Kiwis were searching for jobs outside the country, compared with a global average of about one in 10 workers globally.

Australia had an even higher number, with 24.9% of workers looking for roles elsewhere.

Chris McDonald, country manager for Indeed Australia and New Zealand, said that part of the reason for the interest in overseas jobs related to antipodeans' love of travel.

"Post-education people looking to maybe travel a bit are naturally going to start their job search online for places overseas. In reality, that would formulate a large part of that."

Kiwi businesses were also likely to look overseas when recruiting for major roles, he said.

"We work with a lot of Australian and New Zealand employers and those countries have a tendency to important talent. With New Zealand, we have noticed that a disproportionately high number of advertisers are looking further afield to fill those roles. For technical or senior management roles, they do tend to be a bit broader in the regions they will recruit that talent from."

Tara Sinclair, economist at Indeed and associate professor of economics and international affairs at the George Washington University, said the research revealed that the Australia/New Zealand region was truly part of the global economy in terms of workforce and talent.

"Given its lack of 'international hub' status, which places such as Singapore, London and New York enjoy, the amount of talent movement both in and out of the region is incredibly high."

On a global scale, the most "desirable" country for jobseekers, based on the total number of external searchers, was the US, followed by India and the UK.

McDonald said that India's high ranking was a surprise, but many of the roles being sought were in sectors like IT and tech and finance and operations, which were rapidly taking off in the country.

He said that of the four giant emerging economies – China, India, Russia, Brazil – only India was effectively attracting talent.

Do you look for overseas talent when recruiting for major roles?