A Kiwi company was sentenced in Palmerston North District Court after an employee contracted a life-threatening infection.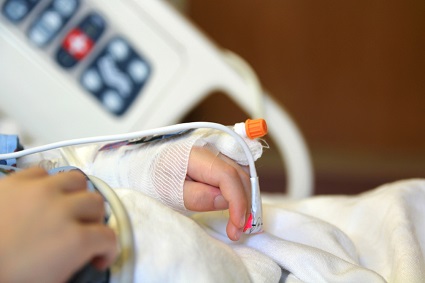 A Kiwi toilet-cleaning company has been hit with a five-figure fine after one of its employees was hospitalised with Hepatitis B.
Initial Hygiene, part of Rentokill Initial Limited, was fined $29,250 by Palmerston North District Court after it failed to ensure an employee was vaccinated against the deadly disease.
The firm claimed it was company policy to test candidates for Hepatitis B immunity and offer them vaccination if they at risk but evidence shown in court suggested the practice was not upheld.
In fact, after the victim raised the issue of Hepatitis B with a manager, he was told that testing for immunity was not required but if the employee was concerned he could undergo testing and reclaim the costs through Rentokill's medical insurance policy.
"Indeed, the meeting minutes disclosed that the manager explained that Hepatitis testing was 'not practised' and that toilets were not bio-hazards due to sanitiser," the decision noted.
Despite being regularly exposed to the hazards of blood and body fluids – both of which can contain active Hepatitis B – the employee was never offered screening or vaccination.
Eventually, the worker was hospitalised and diagnosed with acute Hepatitis B infection.
While it was accepted that it would be impossible to prove the employee has contracted Hepatitis B at work, Rentokill was still found to be culpable.
Judge Lance Rowe took into account the company's previous good safety record and noted that the firm had since reviewed its processes, establishing a register of all Initial Hygiene employees to track Hepatitis B results and immunisation.
However, the company had displayed no remorse and initially pleaded not guilty, only changing its plea two weeks before a scheduled trial.
As well as the $29,250 fine, Rowe ordered the company to pay $10,000 to the victim as compensation for emotional harm plus $4,998 in lost earnings.
"[The victim] e is entitled, in my view, to feel aggrieved that he has contracted Hepatitis B in the face of these failures on the part of the defendant," said the decision.
Sentencing took place in October but the decision was released earlier this month.
Recent stories:
Retirement giant names new HR head
10 ways to support working parents
Is 'blind recruitment' the key to workforce diversity?