While the South Auckland boss has denied allegations, the Labour Inspectorate is still investigating.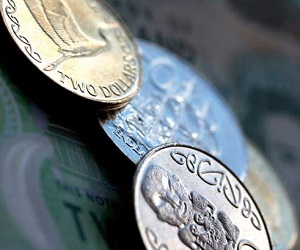 One man's $3-per-hour wage claims have put his former employer under the microscope as the Labour Inspectorate pushes ahead with an investigation.
"We are currently assessing the information and cannot provide further comment," said Loua Ward, inspectorate regional manager Counties Manukau.
However Ward did confirm that the Ministry of Business, Innovation and Employment had received a complaint earlier this month from a former employee, claiming to have been paid just $200 a week to work between 65 and 70 hours at a South Auckland Indian restaurant.
The former employee alleges to have received a weekly pay of $642.32, which was banked in order to meet immigration requirements, but was then forced to return $440 in cash to his employer.
"Normally I was working around 65-70 hours per week and was getting only $200 per week," the employee said in his complaint.
The restaurant owner denies any wrongdoing and told the New Zealand Herald that the employee had "made the story up" after he was dismissed for allegedly assaulting a female co-worker on New Year's Eve.
More like this:
Major bank denies caustic culture claims
"HR should act lazier," claims top coach
Collaborative tech a must-have for major Kiwi company