Two of New Zealand's largest private sector unions have voted in favour of a merger.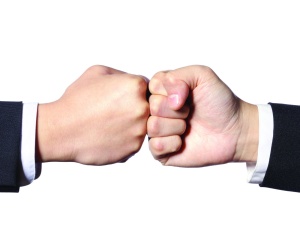 Members of two of New Zealand's largest private sector unions have given their backing to proposals to combine.

The Engineering, Printing and Manufacturing union has more than 30,000 members while the smaller Service and Food Workers Union has 20,000. The merged entity will become the second largest union in New Zealand behind the Public Service Union.

For employers it represents a drive by unions to attract more workers to join with many workers currently not part of collectives. "This is a huge step forward for all working New Zealanders," says Bill Newson, national secretary of the EPMU.

There will be a formal launch of the new union, which is as yet unnamed, in Wellington on 7th October.

Union membership in New Zealand has declined over many years and the latest figures filed with the Registrar of Unions shows that there were 364,846 members of the 144 registered unions as of 1st March 2014. That represents 15.7 per cent of the employed workforce, down 1.8 per cent from the previous year. The percentage of the employed workforce who are union members has trended lower over the past 5 years although the size of that workforce has increased.

Women are slightly more likely to be members of a union than men; 58.1 per cent compared to 41.9 per cent partly due to sectors that are more likely to be unionized employing larger percentages of female employees.