A US retailer giant was recently ordered to pay US$188m by the Supreme Court, who found that staff were not being given the correct remuneration for rest breaks and hours worked.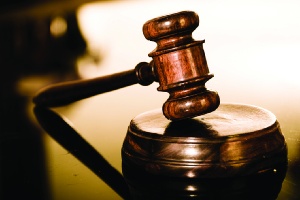 Walmart was recently ordered to pay a massive US$188m to employees after the Pennsylvania Supreme Court ruled that the company failed to compensate workers for rest breaks and all hours worked.

As the largest private employer in the US, the decision will affect around 187,000 employees who worked for Walmart in Pennsylvania between 1998 and 2006.

It was reported by The Guardian that Walmart is considering appealing the decision.

The Pennsylvania Supreme Court's decision upheld a 2007 lower-court ruling, which favoured the workers.

Employees took action against the retailer giant after the company failed to pay them for all of the hours worked and prevented them from taking meal and rest breaks.

"Walmart has had strong policies in place to make sure all associates receive their appropriate pay and break periods," a spokesman for Walmart said.

On 9 December, a National Labour Relations Board administrative law judge found Walmart had threatened employees who tried to organize workers at two stores in California.

The Supreme Court's ruling was the second unfavourable decision for Walmart in a week – on 9 December, a judge found that the retailer had threatened employees who were attempting to organise action to challenge Walmart to increase wages and benefits.

A spokesman for the company said that Walmart did not agree with some of the decisions in that case and was evaluating its next steps, The Guardian reported.