Government announces department moves as part of the city's earthquake recovery.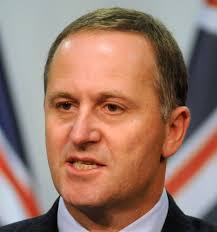 Prime Minister John Key has announced about 1700 government employees will move to central Christchurch in 2016
In a speech to the Canterbury Employers' Chamber of Commerce today, Key said 20 public sector departments and agencies would be relocating to the Garden City during 2016.
As reported by Stuff the plan is for them to move into four new buildings around the city's proposed retail precinct, occupying about 24,000 square metres of office space.
Key said negotiations over leases were continuing.
"This will help support the recovery of the central business district and offer a long-term solution for government office accommodation in the city," he said.
"It will be a catalyst for more economic activity in the CBD, whether it is retail or associated businesses."
Departments that will be relocated include the Ministry of Social Development, NZ Transport Agency, ACC, Department of Conservation, Statistics New Zealand, Ministry of Education, Ministry of Business, Innovation and Employment, Ministry of Health, Housing New Zealand Corporation and Department of Internal Affairs, along with some smaller agencies.
Key said the agencies would be clustered so they worked better together.
The move would mean an extra cost of about $90 million over 20 years, including the cost of leaving temporary accommodation before leases ran out.
"However, I will be expecting ministers and their departments to improve on that figure as we seek to get the best value for taxpayer money," Key said.
The government workers would join more than 1000 workers from big banks set to return to the central city as their employers negotiated space with developers.