Jump to winners | Jump to methodology
Tomorrow's leaders
The pandemic and the most severe talent shortage in New Zealand's workforce history have resulted in adversity for the HR sector. However, 16 Kiwi HR professionals have looked in the face of all of that and flourished, thanks to fresh thinking and clever innovation.
HRD New Zealand celebrates the Rising Stars who have shown initiative above and beyond and are redefining the future of HR. They're not afraid to challenge ideas and innovate their strategies to help their people thrive, while also developing new initiatives.
"Outcomes don't happen without people and having a true connection with other people is what helps me to be successful"
Zoe Freeman, Waka Kotahi NZ Transport Agency
"Younger HR workers want to feel that they are part of a bigger picture – they want to be involved in organisations who have a bold strategic plan and a culture that aligns with their personal values," says Toni Jacka, lead consultant at HR consultants Positive People.
She describes this generation as "comfortable and confident with workplace technical skill requirements and able to integrate both technical and non-technical skills." These young workers are also more comfortable working with data and information than their predecessors, and expect their workplaces to have modern, up-to-date HRIS systems, she says.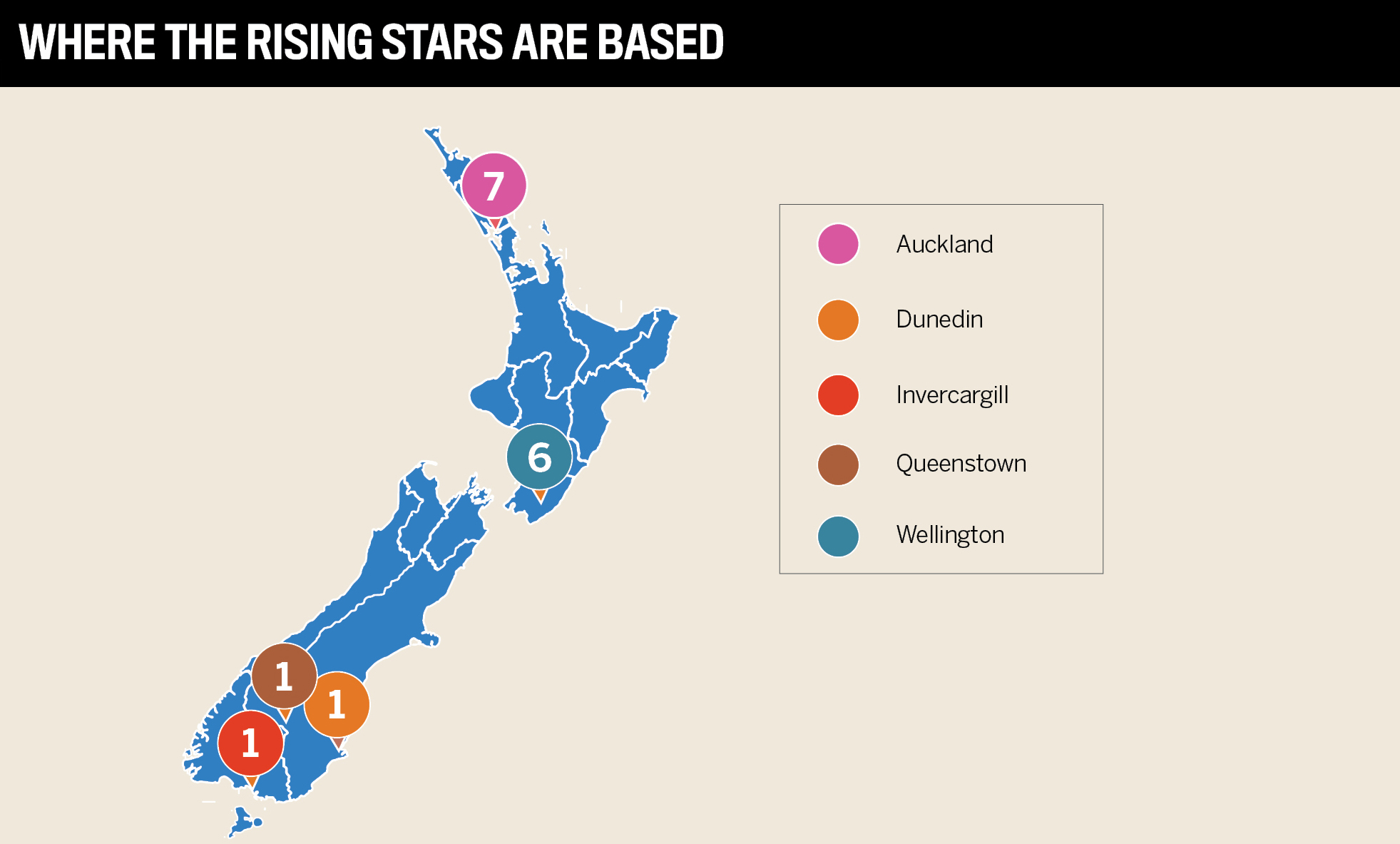 Passion for the profession
One theme echoing through this year's Rising Stars is passion. Whether it was remuneration, employee experience, or learning and development, they demonstrated genuine passion for their area of expertise. The awardees want to ensure their role is being performed effectively and have a genuine impact on their businesses.
This is a trend highlighted by Angela Yee, relationship manager at Frog Recruitment. She says, "Young HR professionals coming through are passionate about organisational psychology, they're passionate about how a business operates, how people within the business connect to each other, and they want to create a very welcoming culture."
Jessica Hayes, a people experience lead at Auckland Transport and one of the 2022 Rising Stars, echoes those sentiments. Describing what has enabled her to stand out, she comments, "My passion for what I am doing. When you truly believe in what you are working on, it's so much easier to bring other people on a journey with you. It's the whole heart and mind thinking approach."
Another Rising Star who embodies this perspective is Nick Hopkins, senior people experience advisor at Trade Me, and an example of the new breed of HR workers.
"He is super passionate about looking outside at what's happening in the world and understanding the unique needs of Trade Me to come up with ways to keep our experience fresh, interesting, and somewhere that attracts and engages talent across the organisation," says Loren Thomas, the company's head of people and strategy.
Hopkins admits a lack of experience isn't a barrier. "Age? I've never really thought about it, to be honest," he says. "I think I notice being a male in HR more than I do my age. The one thing I have noticed is that I've progressed quite quickly, so people are surprised I'm at the level I'm at. But I think I just decided to do things differently, go with my gut along the way, and learn from those experiences."
"Trust us, just give us some faith and support because usually we've got some good ideas and a good read on things"
Nick Hopkins, Trade Me
Lateral thinking
Keeping the end goal in mind is easier said than done. It's testament to the 2022 winners that they attribute part of their success to their continued focus on the workforces they are employed to optimise.
Rising Star Carol Mendes credited her recognition on primarily taking into account other perspectives, which she developed in her previous 10-year spell in hotel operations.
"On top of the multitasking and quick thinking I brought from that time, I also try putting myself in the next ones' shoes when making decisions or giving advice to any of our colleagues," explains the HR manager at Cordis, Auckland.
Focusing on each employee and their individual journey is highlighted by Deloitte's Human Capital Trends Report 2021 data, which showed this approach gives businesses a far greater opportunity to develop and prosper. The report stated that "executives that were very confident in HR's ability to navigate changes in the next three to five years were 2.9 times more likely to report that their organization was very ready to adapt, reskill, and assume new roles."
This viewpoint is also championed by Rising Star Alecia Thompson, growth and capability programme specialist at Contact Energy. She describes how her way of working enables others to succeed and admits not knowing everything is a positive.
"Surround yourself with people that challenge you, support you, guide you," says Thompson. "Be curious – your superpower is your ignorance in the early days. How many careers do you get the opportunity to help people with a new role or find great people for leaders?"
She adds that leaning into her whakapapa and Māori culture makes her unique and helps ground her when things get rocky.
The human element is echoed by another Rising Star, Zoe Freeman. The strategic advisor at Waka Kotahi NZ Transport Agency explains how her role forces her to put others first.
"The thing that I love about strategy is that it's not about doing things for people. It's about making room for them to do it, to succeed and be truly excellent. Outcomes don't happen without people and having a true connection with other people is what helps me to be successful," she says.
All of these viewpoints strike a chord with Yee who characterises an HR professional as "a people coach". She adds, "We have to assess what is important for them and being in this role is really important because we shape their career. And so, it has a high value in terms of what we do and the purpose in what we offer."
"Surround yourself with people that challenge you, support you, guide you. Be curious – your superpower is your ignorance in the early days"
Alecia Thompson, Contact Energy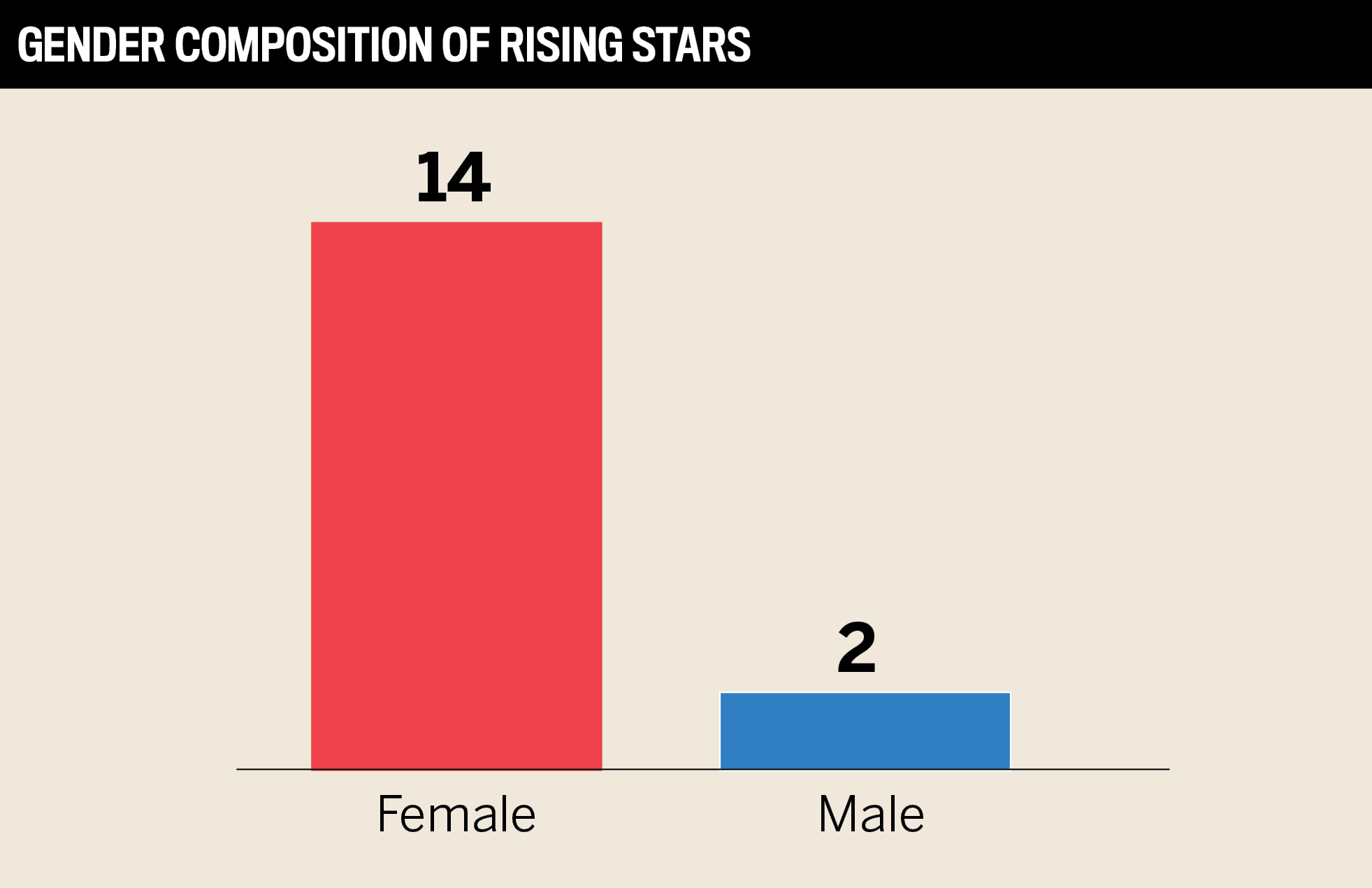 Millennial stigmas
There's a lot of stereotypes that linger around millennials and Hopkins sometimes finds himself thinking, "Trust us, just give us some faith and support because usually we've got some good ideas and a good read on things."
He introduced a learning and development campaign called 'Grow with Us' at Trade Me. The campaign was designed to give access to relevant learning to employees and make learning fun and engaging. The campaign received shout-outs on LinkedIn and within the company, and the company's engagement score on Mastery – which is all about learning and development – rose 0.4 points.
Another 2022 Rising Star, Hayley Baker, vice president of employee experience at MOBI, scaled the company from a team of 40 to over 100 globally, delivered a global recipe for culture and tailored it to each market where MOBI has employees. The initiative saw MOBI being recognised as an employee of choice by candidates.
Baker is an example of what Stephanie Lyons, associate director at Robert Walters New Zealand, has identified. "With HR teams becoming more specialised, there is a broader range of career options candidates can pursue, from organizational development, learning and development or health and safety, rather than just a 'business as usual' HR career. They can start out in generalist HR roles and then branch out – and we are seeing people start specialization earlier on in their career in comparison to previous generations," she says.
There is no benefit from investing in pointless exercises akin to box ticking, according to Hopkins. "HR vanity projects are teams doing things simply because they need to happen, with no real support or buy-in from employees and no measurable impact on the business."
"I like to analyse things and get a feel for what's happening out there, for what people are thinking and feeling toward the work and where they're trying to go and make decisions based on all that information. So, whatever I do, I like to make sure it's got a business impact as well, where we can show the value of what's happened, whether it be capability or performance improvements," he adds.
The HR industry is booming in New Zealand. According to employment marketplace Seek, the human resources industry was among the fastest growing industries in New Zealand, with job opportunities up 15.3% and over 1,000 more roles being advertised year on year.
With that in mind, Freeman has some words of wisdom for the next potential cohort of Rising Stars.
"The biggest piece of advice that I can give for any piece of work is engage with the people that whatever you are doing impacts. You will always, without fail, develop a better 'thing' if you understand the human, and sometimes environmental, social or political, context around it," she says. "Working in learning and HR is inherently about people, so if you are doing something and you haven't talked to any people about it, you can have no idea if it is the right thing."
Abbigail Surridge, CMHRNZ
People and Capability Manager
Blue River Dairy
Alecia Thompson
Growth and Capability Programme Specialist
Contact Energy
Andrea Tarentaal
Employee Engagement and Development Partner
The Warehouse Group
Carol Mendes
HR Manager
Cordis, Auckland
Deanna-May Zazulak
Global Remuneration and Reward Consultant
Xero
Hannah Friedrich
People and Culture Coordinator
Otago Polytechnic
Hayley Baker
Vice President of Employee Experience
MOBI
Himani Kumar
HR Coordinator
HealthcareNZ
Jessica Hayes
People Experience Lead
Auckland Transport
Katie Church
Director of People and Capability
Queenstown Lakes District Council
Nick Hopkins
Senior People Experience Advisor
Trade Me
Rebecca Morrissey
Head of Employee Experience
Z Energy NZ
Renetta Alexander
Practice Lead, Strategic Capabilities
The University of Auckland
Siena Goldwater
Strategic Human Resources Business Partner
The Warehouse Group
Steven Begadon
Manager, Talent Acquisition
Air New Zealand
Zoe Freeman
Strategic Advisor
Waka Kotahi NZ Transport Agency
Nominees should have HR work experience for 10 years or less, experience in executing progressive HR initiatives, and be committed to a career in human resources with a clear passion for the industry. Nominees were asked about their current role, key achievements, career goals, and the contributions they've made to shaping the industry. Recommendations from managers and senior industry professionals were also taken into account. The HRD New Zealand team reviewed all nominations, narrowing the list down to 16 of the sector's most outstanding young professionals.