Jump to winners | Jump to methodology
Mastering tough times
The past year has been a tumultuous time for HR leaders as the post-pandemic landscape created a series of new challenges.
On the status quo, Griere Cox, workforce partner, consulting at PwC New Zealand, explains there is "a greater emphasis for employees on their relationship with their employer" primarily through seeking more work-life balance and placing more importance on their reward packages.
"A lot of the last 12 months has really been around those questions of attraction and retention, and the employee-employer relationship changing," Cox adds.
"Whatever you do, if that makes people's life easier, they will start to listen to you"




Nga Nguyen, Schindler Lifts NZ
Dealing with these demands successfully is what those on HRD New Zealand's Hot List 2023 have achieved. They have used their skills, experience and resources to maintain a harmonious working environment and have led by example.
Summing up what differentiates those on the Hot List, Cox describes what's required to be a success in New Zealand's HR sector. "They need to be multi-skilled, they need to understand what their organisational drivers are. They also need to understand how the workforce contributes to that, and what levers they can pull. At the same time, they need to be able to consider the wider market economic trends, what it means for organisational strategy – they need these skills to really think strategically," she says.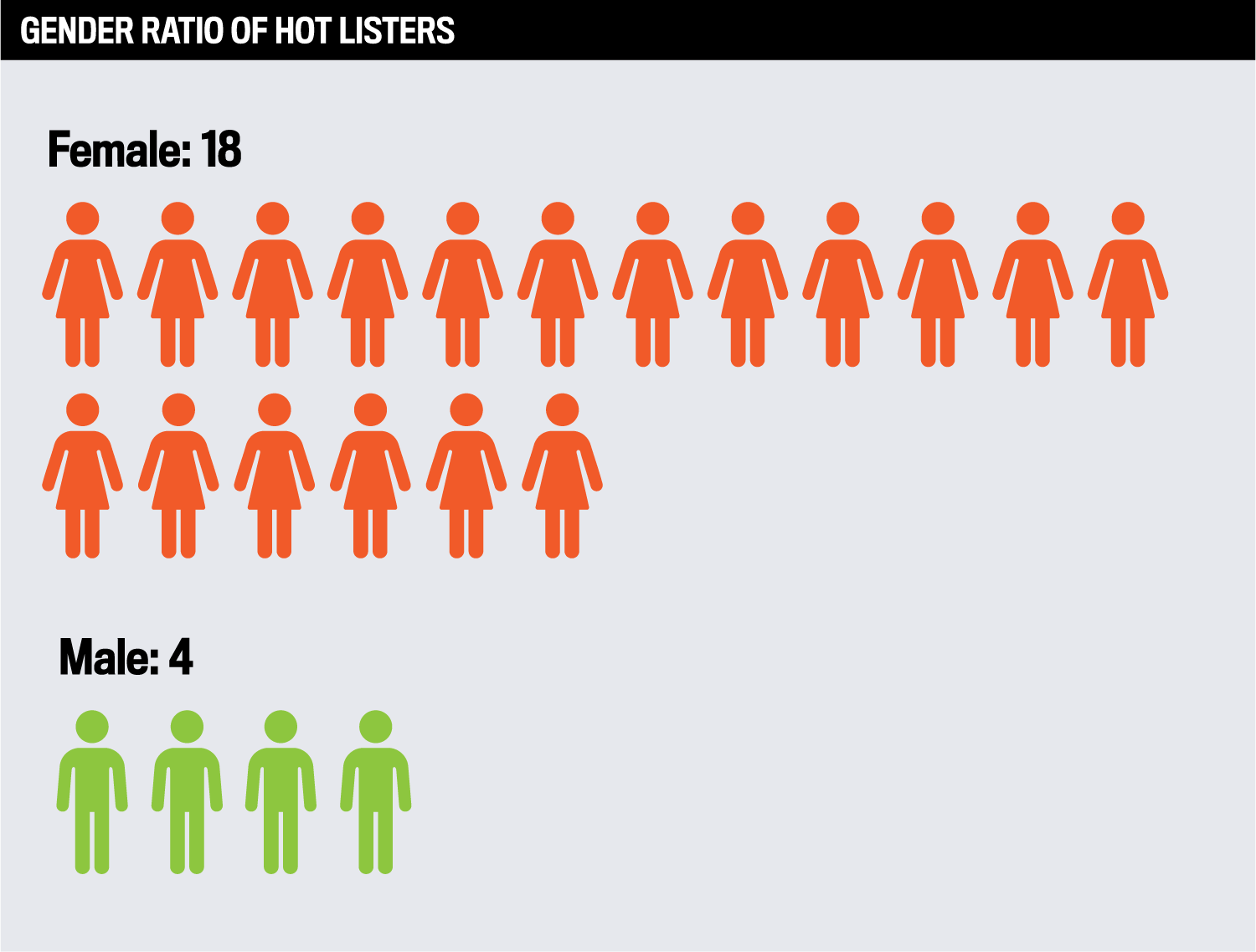 Defining factors
Mark Lewis, head of people and culture at electricity distribution contractor Connetics and part of the Hot List 2023, is a case in point among today's HR leaders. Part of his ability to excel is his mindset.
"I'm always questioning why things are done in a certain way, working with a team to explore how things could be done differently," says Lewis. "I am always looking for new and innovative ways to tackle persistent and emerging problems."
Underlining the current need to cater to the post-pandemic demands and also take into account historic HR issues, Lewis explains that he balances "short and long-term needs by understanding and embracing the complexity of the system, identifying the best places to start based on what will have the biggest impact and has the broadest support."
Also clear on what's required to be a success is Nga Nguyen, head of HR at Schindler Lifts NZ. She describes how her way of working is impact-driven. "Whatever you do, if that makes people's life easier, they will start to listen to you. Gaining a business mindset is as important as building a people mindset because supporting people isn't enough. Supporting them to achieve results and go beyond the limit to reach their potential is."
This insight mirrors the analysis provided by KPMG NZ's chief people officer Evan Bateup. On what constitutes a top performer in HR today, such as those on the 2023 Hot List, he says, "They are supporting to drive organisational success through engaging and supporting their people. They will successfully be balancing commercial needs, the employee experience and [inclusion, diversity and equity] objectives and ensuring that the complex needs come together to the betterment of all. They will be highly adaptable and able to operate in environments of complex change."
Again, this chimes with another member of the Hot List, Livestock Improvement Corporation's chief people officer Roz Urbahn, on what it takes to be a success in the HR sector. "We do our best work when we ask questions that others might not have thought about," she explains. "Being that person who can bring fresh perspectives to a conversation that allows everyone to carry on and do their best work. The focus on the big topics like wellbeing, diversity and inclusion, and employee experience means that you can bring your individual capabilities to the role no matter what stage you are at in your career."
"I balance short- and long-term needs by understanding and embracing the complexity of the system, identifying the best places to start based on what will have the biggest impact and has the broadest support"




Mark Lewis, Connetics
Pivot points
Making it to the Hot List is the culmination of many years of success. So, what is the one situation that enabled the winners to grow and understand their role as HR leaders in a deeper way?
For Lewis, it was building a new function for the Canterbury District Health Board.
"It included getting senior leadership buy-in in a resource-constrained environment and then recruiting the core team to establish a community of expertise with a primary focus on building talent, leadership and capability," he explains. "This involved selecting people for the team not just based on their role requirements but importantly on the attributes and complementary skills that the team needs to be successful."
Similarly, Nguyen highlights her biggest achievement as "nurturing and supporting people to grow professionally and personally" and also focuses on how she performed during the pandemic and its related disruption.
"The last three years [have brought] unprecedented challenges [to] essential service providers. Together, we have introduced digital timesheets to replace paper-based processes, attended agile leadership workshops to ensure that our teams can remain high performing in different working environments and begin our inclusion and diversity journey to educate, understand and influence across our industry," she says.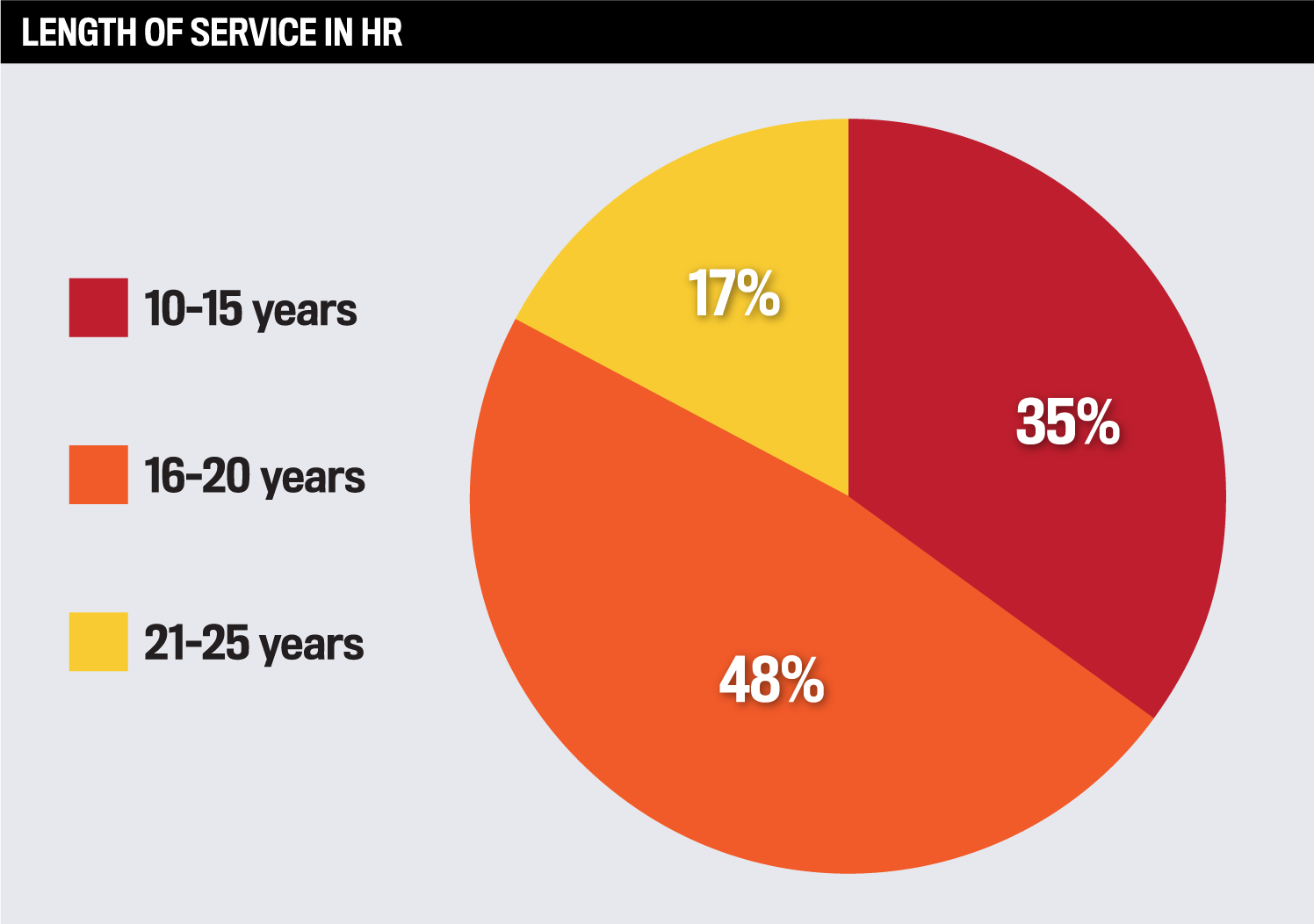 Unfulfilled ambitions
The Hot Listers this year are being recognised partly for their unrelenting desire to keep raising the bar in their profession. They all hold senior roles and are admired by their peers, but they still want to keep progressing.
"I have had opportunities to support critical components of the employee lifecycle at a meaningful level of depth. What I haven't been a part of is the whole cycle coming together at a sufficient level of maturity to make a disproportionate impact. I set this up in my last private sector role and am putting the foundations in place at Connetics, in an organisation and sector that is hopefully primed to make the investment based on the opportunities and challenges ahead," says Lewis.
Once his initiatives are complete, Lewis expects to see the company double its output while only increasing its headcount by 40%.
He adds, "It will support accelerating the pace of change, halving the time to [provide] tools for people starting or transitioning into a role. The foundation will be balancing turnover that retains critical people and roles while shifting the profile of teams without the need for restructuring."
"We do our best work when we ask questions that others might not have thought about"




Roz Urbahn, Livestock Improvement Corporation
Fundamental building blocks
All of those on the Hot List 2023 have at least a decade of experience under their belts. This time has been paramount to determining why they have been successful.
Sharing what he's learned, Lewis states that it's vital to understand the function of HR from the inside.
"Get your hands dirty in a team, operational or service delivery management/leadership role. People, management and leadership are always messier than what's described in a textbook, and you will never get this experience from advising, partnering or consulting."
Echoing that approach is Nguyen. "Do get out of your office and ask to shadow a colleague in operations or frontline business for a period of time or look for an opportunity to be rotated in other areas of the business," she advises. "Staying close to the operations and customer will help you understand how HR can be a trusted partner of the business, and to support employees to provide excellent services to customers."
All this tallies with what PwC's Cox views as vital to be a standout HR leader.
"The key thing is expanding their planning horizons further into the future and really thinking about what are the key things that are going to change the performance of their organisation and how do they support that with the workforce."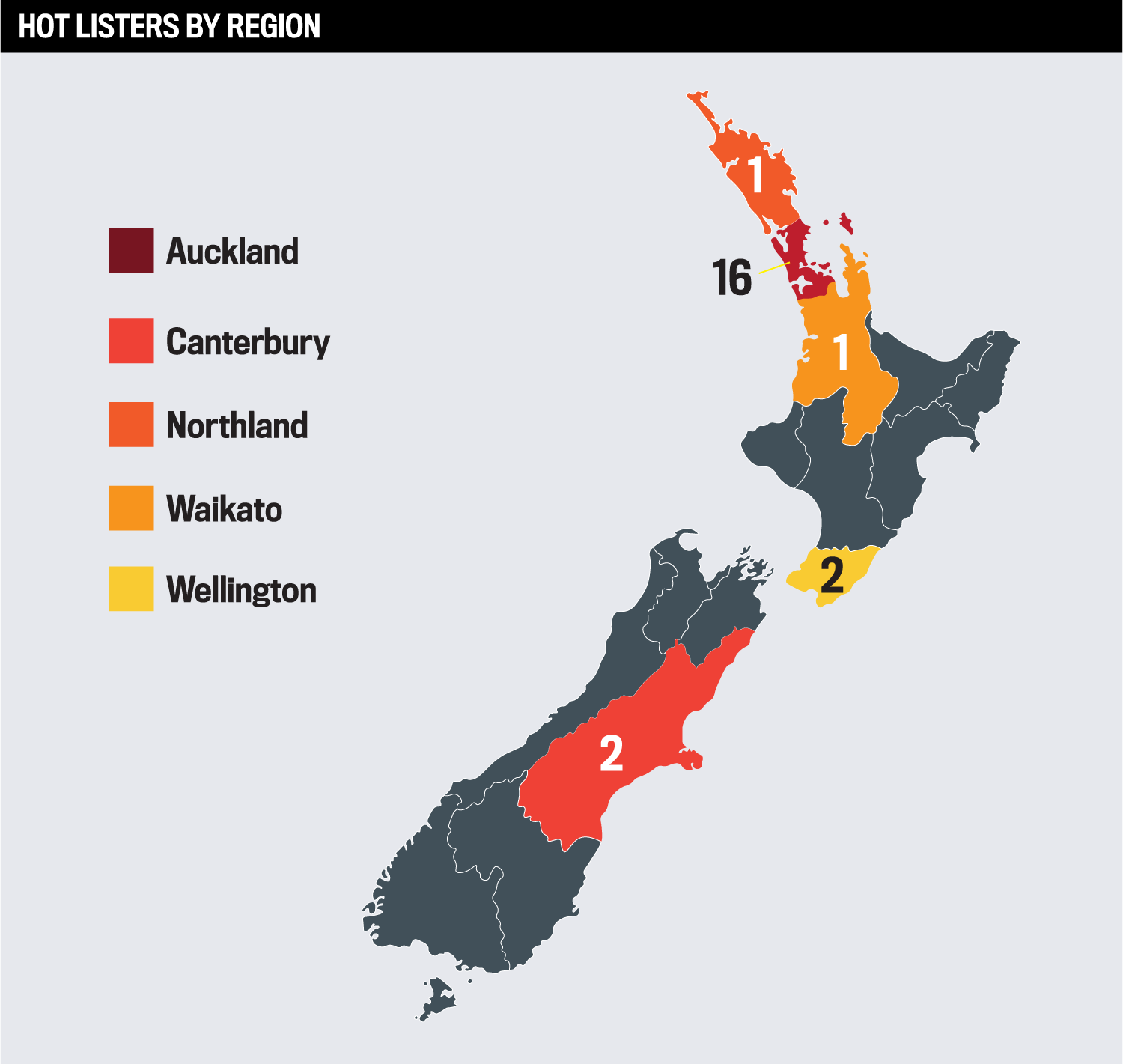 Andrew Dennan
Head of HR, Shared Services
Synlait Milk
Annamarie Jamieson
Chief People and Culture Officer & Head of Change
Stuff
Annie Brown
Chief People Officer
Trade Me
Celena Harry
Chief People Officer
Mitre 10 (NZ)
Clare Parkes
People & Culture Director, Pacific
Coca-Cola Europacific Partners
Fleur Elliot
People Experience Lead
Southern Cross Health Society
Jessica Xu
Leadership and Talent Lead
Bank of New Zealand
Jill Coyle
Chief People Officer
Far North District Council
Jo Stevenson
People & Culture Director
Simpson Grierson
Kellie O'Sullivan
General Manager, People, Safety and Sustainability
First Gas
Melissa Crawford
Director
Tech with Heart
Monica Ayers
Chief People Officer
New Zealand Post
Penelope Barton
Chief of Staff
noissue
Rachael Regan-Paterson
General Manager, People Performance and Communications
Fletcher Construction
Shaun Philp
Chief People Officer
Chorus
Susan Doughty
Chair
Diversity Works NZ
Susan Lowe
Global Chief People & Sustainability Officer
Fuel50
Syntia Leite
General Manager, People & Culture
Manuka Health
By the end of the research process, 22 key figures were selected for their leadership, innovation, and industry contributions. The leading figures come from a broad range of sectors including NGOs, oil and gas, consumer goods, financial institutions and technology.