Jump to winners | Jump to methodology
Maintaining optimism in the workplace
When 2020 ended, there was a collective sense of relief in New Zealand. Prime Minister Jacinda Ardern suggested that Kiwis celebrate the New Year by "giving 2020 the middle finger". In the HR space, professionals looked forward to a year with fewer restrictions, more travel, and a new level of flexibility beyond lockdown rules.
Widespread optimism was felt in 2021, but as the Delta and Omicron variants of COVID-19 swept across the world, HR leaders realised that the challenges were far from over. Although the world is transitioning towards better adaptability, the process has been marked by unexpected disruptions.
Mary Haddock-Staniland, senior vice president of culture and inclusion at Timely and a Hot Lister this year, says that one of the toughest challenges has been to keep up staff morale.
"It's the second year of lockdowns, restrictions and a challenging commercial environment … These issues have thrown up significant stresses in the workplace, but the bit that we don't often see is how they create stress in people's personal lives"
Mary Haddock-Staniland, Timely
"In 2020, the pandemic and everything that came with it was new, and although it was scary, there was also a sense of adrenaline where everyone was stepping up and dealing with the challenge," she says.
However, employees' energy levels inevitably started to drop off during the second round of lockdowns. Therefore, in 2021, it became HR's job to find new ways to support the workforce through an increasingly tough and uncertain period.
"It's the second year of lockdowns, restrictions and a challenging commercial environment, and the inability to travel has also been a real pain. I think these issues have thrown up significant stresses in the workplace, but the bit that we don't often see is how these measures create stress in people's personal lives," says Haddock-Staniland.
She describes the year as "a real grind" particularly in Auckland, where restrictions have been more invasive and have lasted longer than in other areas. At Timely, the challenge for HR has been to keep their finger on the pulse and proactively support teams and individuals in a combination of ways.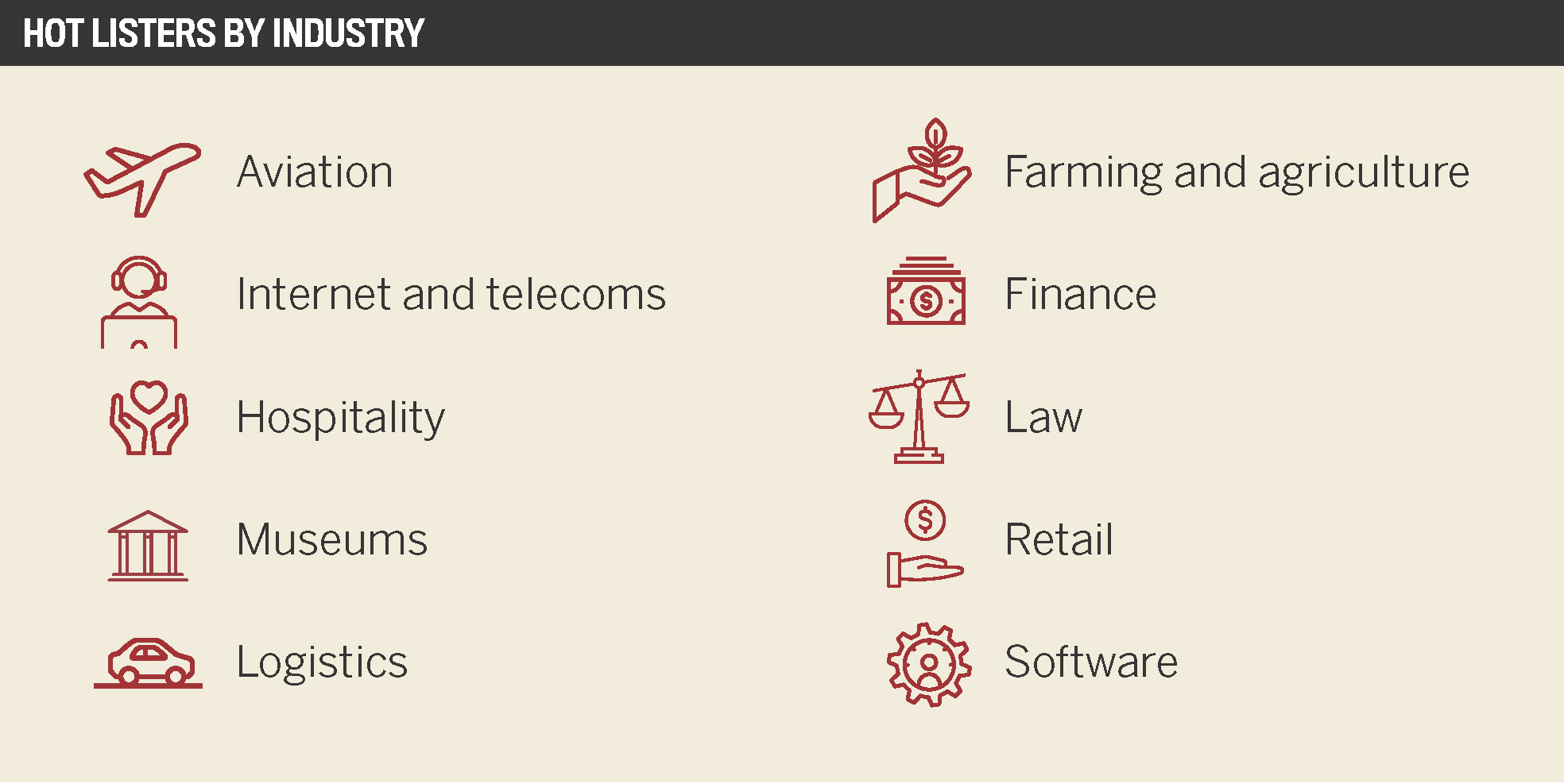 Effective stress management
The pandemic-related restrictions have affected the travel, tourism and hospitality sectors, and while some staff are able to work remotely, that hasn't been possible for the vast majority. Increasing stress and anxiety levels have been a concern, prompting HR departments to put strong mental health strategies into place. This has been difficult because of people's inability to interact face to face, says Kim Ford, director of HR at Cordis Auckland and another professional on this year's Hot List.
"We very quickly realised that 2021 was going to be as tough as 2020, but for different reasons," Ford says.
"That's certainly proven to be true with the lockdowns that just keep on giving. We've seen more happening in the mental health space this year, and we've had more colleagues needing support. There has been more nervousness, concern and anxiety, but in the hotel sector, we've always been quite involved in this space."
Ford says that to stay on top of mental health, employers have communicated with every staff member to offer support that best works for each individual's circumstances. Cordis Auckland's demographic consists of young employees from outside New Zealand and more mature colleagues from different cultures, which means that the company needs a wide perspective on how to continue assisting staff members during lockdowns while face-to-face interaction is not possible.
"You have to be able to stay in touch with people, and also remember that everyone deals with things differently. So, as an employer, we have to touch base with every single person and figure out what their individual needs are, and how we can support them," she says.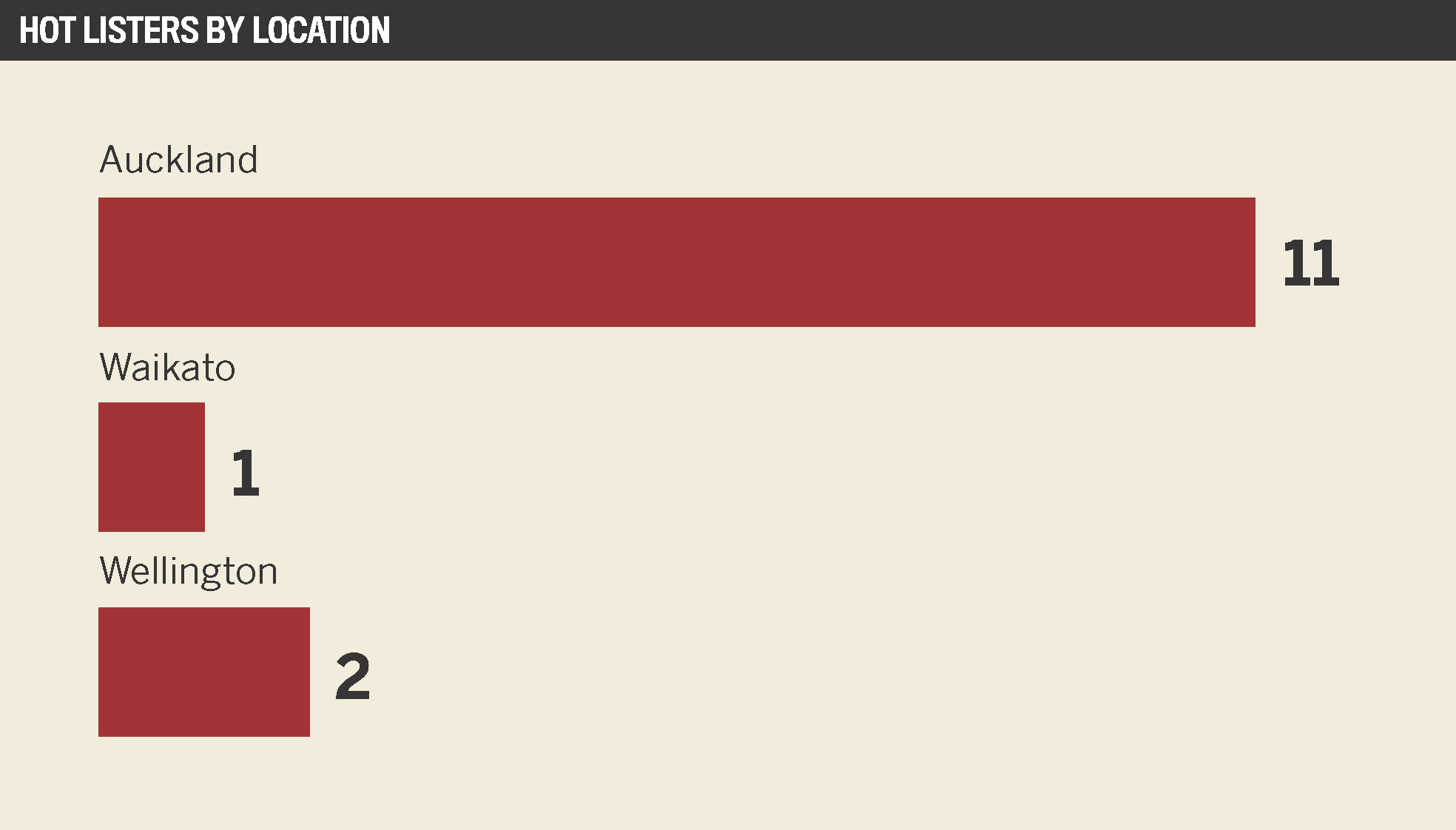 Positive outcomes
The lack of in-person communication has been a pain point for many organisations since the pandemic started, but as opposed to scrambling to set up remote working technology in 2020, teams have become much more confident in 2021 and have realised that flexible work arrangements are here to stay.
As an internet and telecoms provider, Chorus NZ knows a lot about the need for speed and connectivity, particularly during a pandemic. Shaun Philp, the company's chief people officer and another Hot Lister this year, told HRD that keeping New Zealand residents connected during lockdowns was a difficult test and investing in strong internet connectivity for staff had been a priority from the start. This included installing fibre connections in employees' homes, and making sure that as an essential service, Chorus NZ's operations would continue to run smoothly.
"The global pandemic meant that New Zealanders were heavily reliant on both our fibre and copper networks to keep connecting, working, and learning through a whole heap of change and uncertainty," Philp says.
"At the organisational level, we've passed the greatest test you could ever imagine. It's absolutely critical that our employees are able connect so that they can continue to work. We had that in place before the pandemic. We had gone from being a workforce that was largely [office-based] to being 100% working from home, so we had to increase the cadence around communication," he says.
Use of social tools such as Zoom, Microsoft Teams and Google Hangouts has also seen a resurgence since the August 2021 lockdown. Timely's Haddock-Staniland says this widespread adoption has been one of the most positive outcomes of the pandemic-related restrictions.
"I think anything that embeds those virtual work environments, and has facilitated as much of those social interactions as possible, has been a benefit," she says.
"We had gone from being a workforce that was largely office-based to being 100% working from home, so we had to increase the cadence around communication"
Shaun Philp, Chorus NZ
Refocused priorities
As the world heads into another new year, the perspective on what the future holds is different from what it was 12 months ago. To deal with the Great Resignation, employers are expected to focus more closely on their value proposition to candidates, which means that talent acquisition and retention will be even more important.
In New Zealand, where communities are increasingly learning to live with the virus, Haddock-Staniland says that this may be the right time for HR professionals to consider issues beyond the pandemic.
"Obviously one huge challenge has been recruitment and retention, and we seem to be experiencing a global skills shortage in all sorts of sectors," she explains. "This is a significant issue for us in the tech space, so we're very aware of this. For us, that means continual improvement in terms of being a desirable place to work.
"You have to offer competitive salaries, but it's more than that – it's often down to a bidding war, and there's always someone out there with a bigger chequebook. We also need to refocus, do a bit of a stock take, and see if our structures are still fit for purpose."
The experiences and insights of this year's Hot Listers show that caring for employees – whether by providing mental health support or by supplying the devices needed for daily work – is the best way to keep an organisation active and inspired in difficult times. Amidst the circumstances of the past year, HR professionals in New Zealand have excelled in protecting employees' safety and wellbeing while preparing them for the post-pandemic workplace.
Amanda Donaldson


Head of human resources, Harmoney

Andrew Bhimy


General manager, people and strategy, Public Trust

Catherine Smith


Director, people and organisation, Auckland War Memorial Museum

Heather Polglase


People, Culture and Ways of Working Director, Spark NZ

Kate Daly


Managing director, people and culture, Fonterra

Kim Ford


Director of human resources, Cordis Auckland

Mark Lewis


People and capability manager, Lane Neave

Mary Haddock-Staniland


SVP, culture & inclusion, Timely

Nikki Dines


Chief people officer, Air New Zealand

Paula Williams


People and culture director, Plexure

Rose Johnson
HR director, DHL Supply Chain
Roz Urbahn


Chief people officer, Livestock Improvement Corporation
The nominator was also asked about the nominee's activities outside of work – such as charity, community service and others – as well as awards or recognitions received in the last 12 months.