Tired of trawling through traditional, boring resumes? Take a moment to check out this interactive CV that has been getting plenty of attention online.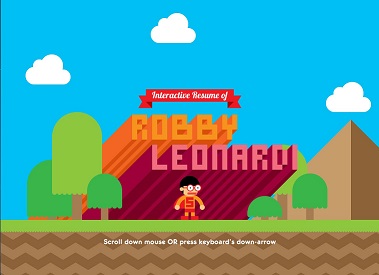 Let's face it, CVs can be very "samey" so when something new and innovative pops up you can't help but share. And this resume ticks those boxes.
Brought to our attention by
The Daily Muse,
this CV by designer/illustrator/coder/animator Robby Leonardi, has been pulling in industry kudos.
Leonardi has ditched the traditional approach and taken an interactive approach turning his skills and experience into 'game'.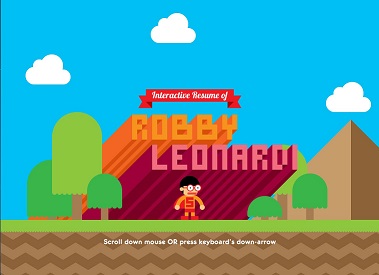 Using either the computer mouse or keyboard the resume takes the viewer through a number of levels highlighting Leonardi's background and work history.
While it won't work for everyone, for the creative industry it is one cool CV.
Check out the screen grabs below or
click here to view the real thing
.