Etiquette experts to launch classes to help improve social skills of the young after senior executives express dismay with their employability.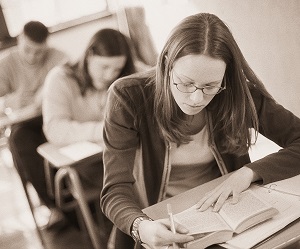 They've been schooling English aristocracy on how to behave since the 1700s, but now Debrett's is to start educating young adults in social skills, according to The Guardian.
Prompted by research showing business leaders were unimpressed by young jobseekers manners, the British publishing house will offer residential and day courses to instruct under-30s on proper social etiquette.
Debrett's programme on "social intelligence" will also offer guidance on "netiquette" such as when to put a smiley face on an email and why you should never text the boss – unless they text first.
"Manners, social intelligence, personal presentation and impact can be as important as academic qualifications," Debrett's said. "With so much focus on exam results and the hectic informality of modern family life and technology, social graces can be a casualty."
Debrett's director of training, Louise Ruell, told The Guardian that "young employees need to differentiate themselves beyond their academic achievements. The research clearly shows that this is often lacking."
According to the article, a survey by YouGov found half of employers find graduates they are employing are not "work ready", while 90% of the senior executives on a panel at Debrett's said they believed social skills are just as important, or even more important than academic skills.
And of that panel 63% said their office juniors often lacked any such skills and a quarter said they had embarrassed them in front of clients.
Other complaints about Gen Y the research found were:
One in four business leaders complained that prospective candidates had inflated expectations of salaries and career progression and were over-confident and formulaic in interviews.
21% of employers said young employees had dressed inappropriately for the workplace or had drunk too much at work social events.
Almost three-quarters of those surveyed agreed that a preoccupation with technology hurts the social skills of young employees, and affects their ability to build relationships with clients.
However, with Debrett's courses ringing in with a starting fee of £1000 (NZ$1900) it's unknown how many youthful employees will sign up to be schooled.