It's not uncommon for workers to bring their kids or partners to company events – but the new generation has got a different family member tagging along.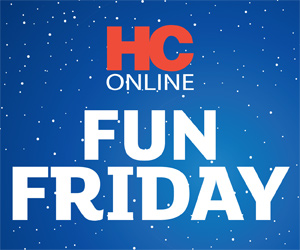 Today, LinkedIn announced 'Bring In Your Parents Day' – encouraging people to bring their parents into work on 7 November to get a handle on what their offspring do for a living.
LinkedIn stated that many Australian parents don't know or understand their children's job, making it difficult to provide advice or support them in their triumphs. As such, a day dedicated to showing your parents what you do is a fun method of allowing families to learn from each other.
"Given all of the new types of jobs created over the past few years, it's understandable that a lot of parents may not understand what their kids actually do at work each day," Pat Wadors, vice president of talent at LinkedIn, said.
"We created 'LinkedIn Bring In Your Parents Day' so that professionals worldwide can provide their parents a glimpse into what they do at work, and in return, learn valuable lessons and even greater admiration from their parents," she added.
According to a recent global survey by LinkedIn, half of all Australian parents wish to learn more about what their child does, and 44% stated understanding their child's career could help improve it.
So, what don't parents understand? LinkedIn found that the top 10 misunderstood jobs by parents in Australia are:
UI Designer (88%)
Data scientist (76%)
Actuary (74%)
Sub editor (70%)
Sociologist (66%)
Social media manager (66%)
PR manager (54%)
Radio producer (52%)
Civil servant (49%)
Laboratory technician (49%)
Bringing parents into interviews, work functions and the office is becoming increasingly commonplace, as the millennial generation (those currently aged between 19 and 32) – considered to be closer to their parents – fully integrate into the workforce.
"It's become best practice," Michael Van Grinsven, field-growth and development director at Northwestern Mutual, told The Wall Street Journal. His organisation regularly invites parents to the office, and allows them to sit in on interviews and job offers.
Van Grinsven points towards the organisation's sales rise of over 40% since 2007, which he attributes partially to encouraging more parental support.

Will your organisation be taking part in Bring In Your Parents day this year?