A former PA has exposed the most outrageous tasks her employers have asked her to undertake in a no-holds-barred tome.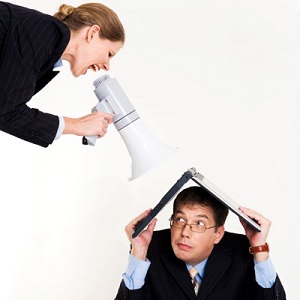 After toiling away as a Hollywood assistant, Lydia Whitlock is exposing the dark side of what is often touted as a glamorous career.
But instead of a tell-all, Whitlock is exposing bosses outrageous demands with a series of pledges to her future assistant with her book, To My Assistant: Things I'll Never Do to You, But Many Other Crazy Bosses Will.
In it she tells her future PAs that she will never have them wait for the cable guy, schedule her dates, or monitor her workouts.
Whitlock penned the book as an adaptation of her two-year running blog, Tomyassistant.com and told the Daily Mail all of the anecdotes are based on first-hand experiences.
She said she decided to take this approach to hide her boss' identities because she "didn't want to reflect poorly on them" – although she has now found herself on the blacklist.
She hopes that her book will let assistants know they are not alone and help people in dire moods "laugh about how another person's day could be so much worse than yours".
Here are some of things Whitlock would never ask her assistant to do:
I will not make a habit of saving unsent emails to you in my drafts folder to finish up at a later time, and then scream at you when you don't do what I told you to do in those e-mails, because I never actually sent or even finished them.
I will not ask you to try out my new fake tanner on your arm, because I'm worried it might turn me orange.
I will not ask you how much you weigh and, after you reluctantly answer, sigh in relief and say, "well, that makes me feel better".
I will not make you start an office-wide witch hunt because I am absolutely certain that someone maliciously lowered my chair by half an inch while I was at lunch.
I will not insist that you water the fake plants in my office periodically, "for appearance's sake".
Do you have any horrible boss stories to share? Tell us about your experience in the comments section below.