The state of a job candidate's teeth may not be at the front of your mind when you're conducting a job interview, but those pearly – or not so pearly – whites may be subconsciously swaying your opinion.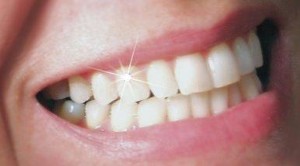 Are you inadvertently judging jobseekers on the state of their dental health? Are champion chompers prompting your job offers, without you even knowing it?

According to social scientist and author Malcolm Gladwell, teeth are becoming the new benchmark of inequality and he told The Times that those with bad teeth have a lower chance of success, because they are denied certain entry-level jobs.

"The teeth thing and the obesity problems are the same – they are symptoms of the same set of inferences that are being drawn. I think those kinds of physical characteristics – that's completely the next wave of discrimination," he said.

According to a UK survey by VisionCritical, people see whiter teeth as an indication of wealth and thought those with whiter teeth earned significantly more money than they actually did.

The results also showed that sparkling teeth made people look up to five years younger and increased their employment potential by 10%.

While an increasing number of celebrities and reality television stars are paying to have their smiles perfected, the Daily Mail reported that experts fear that people from poorer backgrounds won't be able to afford the same treatment, with a noticeable gap between middle-class teenagers whose families could pay for them to have braces and those from deprived areas who had to go without.

Results from the Government's Health and Social Care Information Centre seem to back up Mr Gladwell's comments, with statistics from the centre showing one fifth of hospital admissions for dental treatments in 2011 were for patients from the most deprived 10% of the population in England.

The figures also show that there were three times as many patients aged between 0 and 29 having treatment than those aged over 60 – when teeth are traditionally in worse decline, the Mail reported.

Do you judge candidates on the state of their teeth?