The apparel in question purportedly contains mercury and other harmful chemicals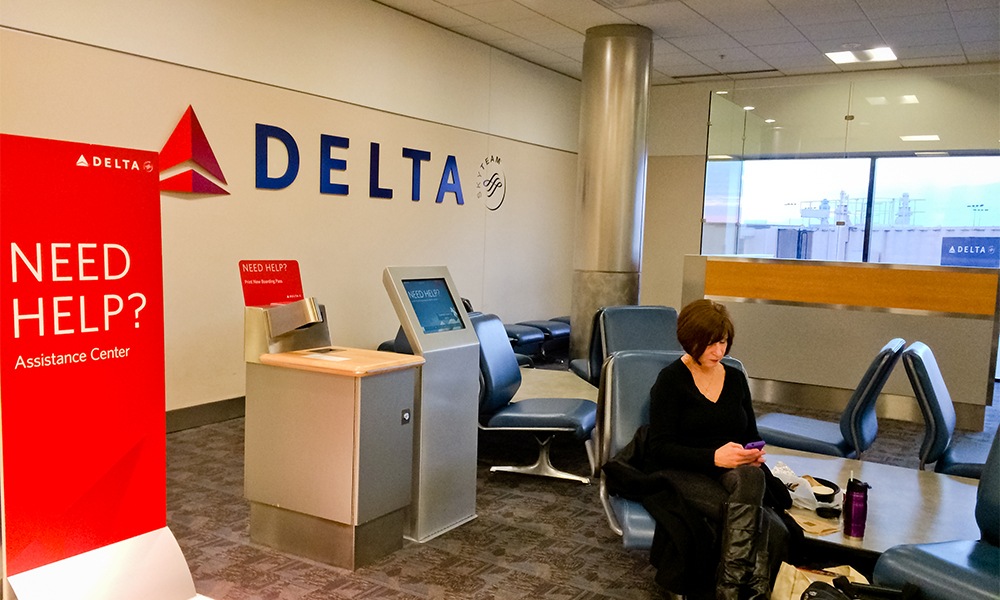 A group of Delta Air Lines employees is suing an American clothing company for providing uniforms that supposedly caused several workers to fall ill.
More than 500 airline workers complained that retailer Lands' End supplied them with apparel that exposed them to "unreasonable risks of physical harm," including an "allergic and/or sensitization response" to the materials used.
Some of the complications mentioned in the lawsuit were blurred vision, breathing difficulties, fatigue, migraine headaches, nosebleeds, ringing ears, skin rashes and blisters, and vocal cord dysfunction.
Delta first adopted the uniforms in 2016, but it wasn't until May 2018 that the apparel became mandatory for flight attendants and ground workers.
READ MORE: Virgin boss to wear flight attendant dress on rival airline
Bruce Maxwell, one of the lawyers handling the case, said the majority of the plaintiffs named in the lawsuit are flight attendants. However, his office also has the names of more than 500 additional Delta workers who complained about the uniforms.
A Facebook group has also recently been created by complainants to handle issues brought forward by more than 6,000 other airline employees.
"This is affecting a lot of people," Maxwell told CNN Business.
Lands' End refused to comment on the Delta employees' lawsuit, stating that the litigation for the case is still pending.
Traces of chemicals and heavy metals
Despite not being named in the suit as a defendant, Delta stressed the uniforms provided by Lands' End are safe.
"Our top priority continues to be the safety of our employees, which is why we invested in a rigorous toxicology study to determine if there was a universal scientific issue with the uniform," the airline said.
"The results of the study confirm our uniforms meet the highest textile standards ... with the exception of the optional flight attendant apron, which we removed from the collection."
However, the plaintiffs argue that their own testing found the Lands' End uniforms had traces of chemicals and heavy metals that were "far in excess of industry accepted safe levels for garments".
Some of the chemicals purportedly detected in the clothing included antimony, bromine, chromium, fluorine, formaldehyde and mercury.