Looking for a specific type of personality or communicator? Try following this bar owner's lead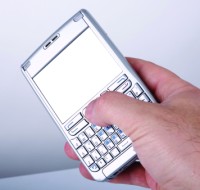 "If you want a profession, make an impression."

That's the message from Cork bar owner Ernest Cantillon, who is hiring up to 20 new employees for his Dublin pub, Sober Lane.

"If I walk into a bar and the bar tender asks how my day was there is much more of a connection there. To be an accountant you don't need to tell a joke, but to be a bartender you do," he said.

The Irish pub owner is taking job applications for his new bar opening next month through Snapchat, a social media platform that allows users to send bitesized videos and photos that disappear after being viewed.

He has already received around 1,300 applications in the 24 hours since the posting was advertised. Cantillon said the use of Snapchat was efficient and appropriate for an "informal" industry. He plans to shortlist 50 to 100 candidates and call them in for group interviews.
Entries range from the serious to the bizarre. One entrant applying for a chef role filmed himself cooking, while another applicant sent a Snapchat message of themselves juggling.

"We cast an extremely wide net. The big thing is whether they can make that 15-second impression," he said.

One of Cantillon's goals was to show that people can make a career at his bar, rather than seeing it as a part time or short term role.

"We are all about careers, I don't see any reason someone can't make a good career as a chef or bartender," he said. "When people get a job here they take it very seriously and it gives us a huge edge."
Would this approach work in your industry?