Nearly half of workers have left employer because of ethical and sustainability concerns, says report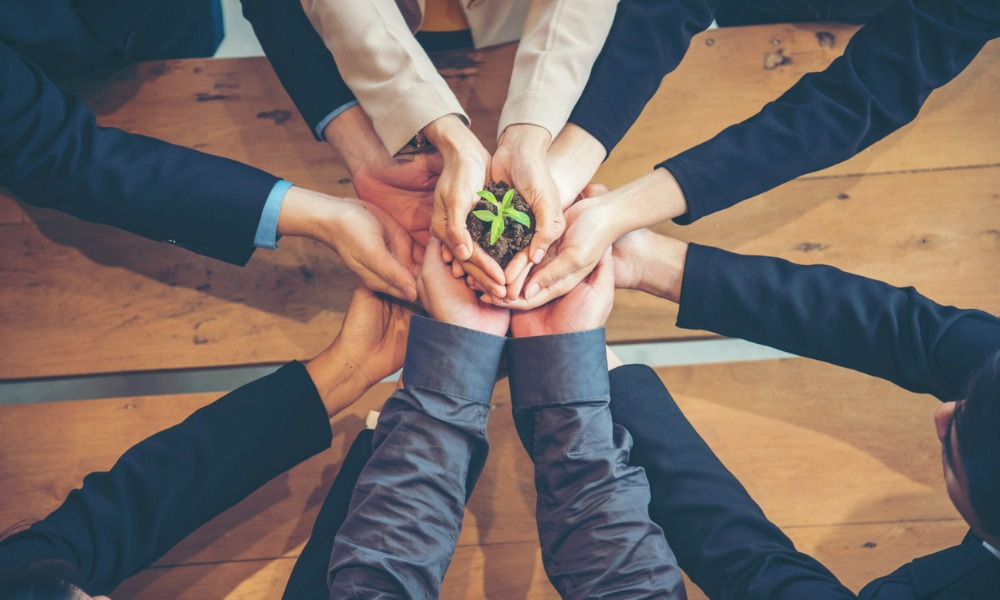 Employers should put a greater focus on ethical and sustainability practices if they want to keep their workers on board, judging by a recent report.
Currently, 48% of workers believe it is extremely important for businesses to prioritize sustainability practices and values in today's society. About a third (32%) say this is somewhat important, reports Esker, a provider of document automation and order management software solutions.
And this has become a bigger issue in recent years.
Over three-quarters of 76% of respondents said that sustainability practices and values are either "much more important" (39%) or "somewhat more important" (37%) than they were five years ago.
"While some companies might think that cutting back on sustainability initiatives is the safe course in an uncertain economy, we believe there is more risk in turning away from our commitments," said Jean-Michel Bérard, CEO at Esker.
Workers believe that companies should prioritize the following steps toward sustainability in 2023:
Practice energy efficiency (68%).
Reuse and recycle materials (65%).
Measure and minimize overall carbon footprint (57%).
Educate and train employees on sustainable practices (55%).
Work only with suppliers, partners and vendors that practice sustainability (48%).
Reduce paper use (43%).
Asia-Pacific is at a nascent stage, with a major gap of experienced ESG talent when compared with the US and Europe, according to a previous report.
Where to work
Workers are also increasingly factoring employers' sustainability practices when choosing where to work, finds Esker's survey of 600 U.S. salaried workers conducted on March 8.
Nearly six in 10 (58%) say they plan to factor a company's commitment to sustainability in their choice of employers in the future – up from 44% who considered their employer's sustainability practices before taking their current job.
And nearly half (49%) have left an employer because of "ethical or sustainability concerns."
Nine in 10 (90%) of company executives said their ESG spending led to moderate or significant financial returns, and most of them (66%) see this happening within three years, Infosys previously reported.
Sustainability business
Sustainability should be an integral part of business processes, said Boris Manev, head of sustainability and government affairs at IT peripherals manufacturer Epson Europe, in a piece published on ComputerWeekly.com.
For instance, carbon credits have overtaken planting trees in popularity as companies look for more manageable ways to offset their carbon emissions, he said. And while offsetting does offer a quantifiable solution, "this is more of an 'apology' to the environment rather than a long-term resolution businesses should be relying on," he said.
Instead, sustainable practices should be merged into every business process to prevent emissions from being created in the first place, said Manev.
"Environmentally sustainable technology isn't a compromise. It's a means to maintaining the stability of product development and consequently the stability of your brand. And with consumers getting increasingly discerning with their purchase decisions, sustainability must be a constant focus throughout every stage of the business, from supply chain to manufacturing, to product lines – sustainability really could make or break your brand."